Our fourth youth course of the year on Leadership, Sustainability, and Ethics in Spanish has commenced with much excitement and engagement! We have a diverse group of 25 youth from 11 different countries including: Mexico, Costa Rica, Nicaragua, Spain, Brazil, Panama, El Salvador, Peru, Guatemala, Chile, and Puerto Rico. We have many participants in this course who are already in connection with the Youth Projects Coordinator, Christine Lacayo; Laura Escobar- Public Relations &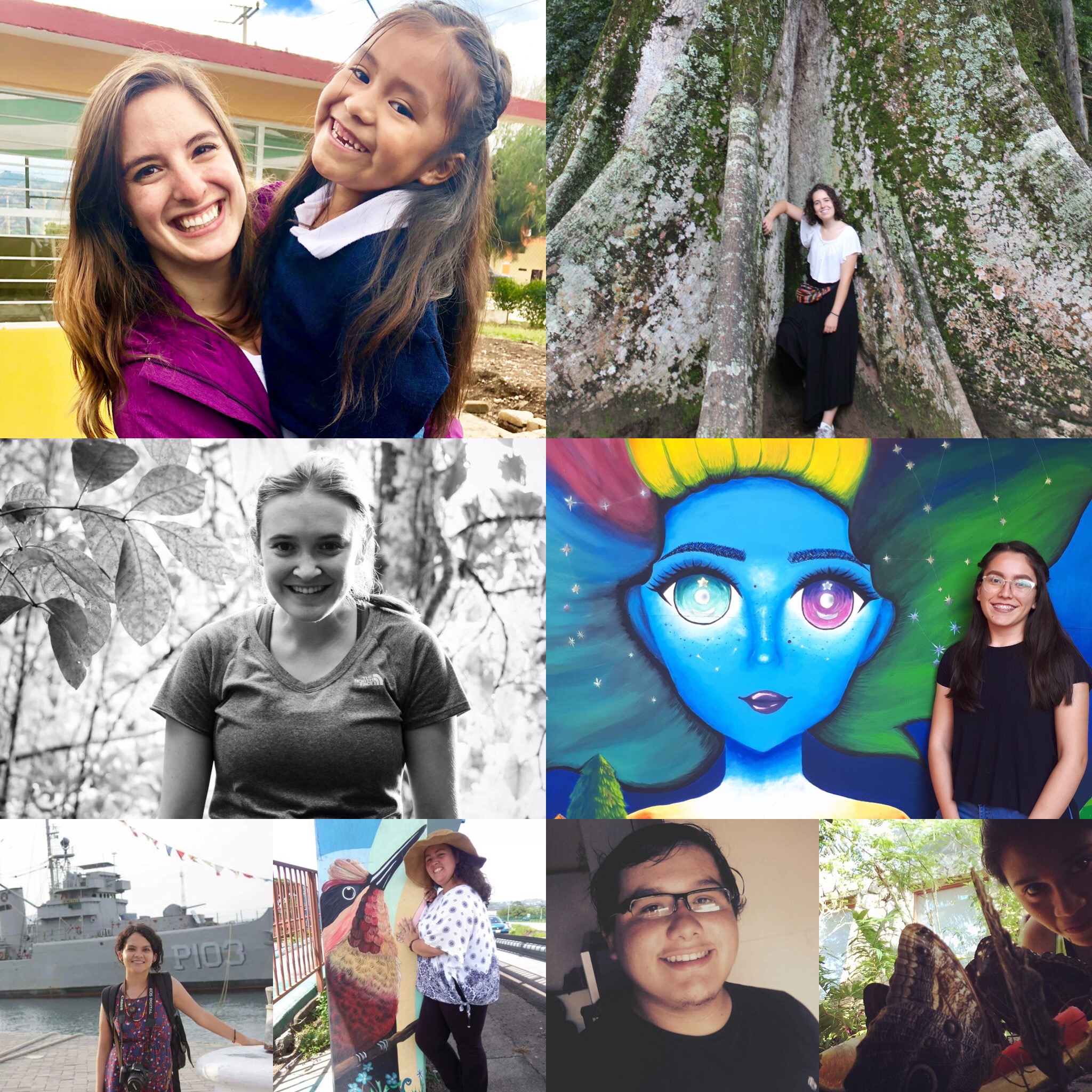 Alumni Officer for the University for Peace, Auraluz Guzman- Puerto Rico Director of U-Can, Vanessa Salmerón with Guaravito Sustentabilidad y Conservación, 2 youth from Guatemala sponsored by ECI Youth Partner, SERES, and 3 youth from Chile sponsored by Jose Etcheverry.
Throughout the course you will expand your knowledge and skills on certain themes such as leadership, ethics, sustainability, Earth Charter principles, Eco literacy, Systems Thinking, and how to successfully design and implement a workshop in their community.
This course is designed to enhance your abilities to become active leaders in your communities towards a more just, sustainable, and ethical world. Our goal at the end of the course is to successfully strengthen your confidence in leadership for sustainability, enhance your consciousness to contribute to the greater good, inspire like-minded individuals to collaborate across borders to carry out your work in your communities!
Alumni of this course have the opportunity to become an Earth Charter Young Leader (ECYL). This programme is a year-long leadership opportunity to serve as a focal point in the Earth Charter Youth Network to mobilize and engage other young people around the Earth Charter vision and principles.
You can now register for our next youth course, offered in English starting on 14 January 2019 with a deadline to apply by 17 December 2018. To apply and for more information visit our website.
Testimonial from Emmanuel Niyoyabikoze, youth participant from Burundi who was sponsored by the Florida Earth Charter Initiative:
"I am very happy for this opportunity. My heart was touched and I received valuable new knowledge and skills that will help me in my community. ECI has added something to me. It's a great curriculum acquired. It is an invaluable and important program to become a good leader and actor for a positive impact in the community. I am focusing on Climate Action for the SDGs, I have a project to plant many trees here in Burundi. I believe the Earth Charter will be a tool to help me succeed as an environmental leader in my community."