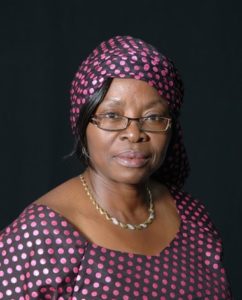 Akpezi Ogbuigwe (Nigeria, Lagos) is the Director, Rivers State University of Science and Technology Advancement/Linkages Centre. She has over thirty years of professional experience as a Law teacher and an avid researcher in transformational change in higher education in Africa, environmental law and policy, and sustainable development; she is a facilitator of university partnerships and is involved in civil society engagement.
She served as Head of Environmental Education and Training of the United Nations Environment Programme; UNEP's lead focal point for the UN Decade of Education for Sustainable Development; and Coordinator of the Ecosystem Management Programme of UNEP. Akpezi is recipient of awards and honours such as the Environmental Creation Awareness Award by the Environment Outreach Magazine (2010); The Outstanding Young Persons of Nigeria Award in recognition of contribution to Moral and Environmental Leadership by the Nigeria Junior Chamber on the occasion of their 40th Anniversary Convention (1997). Rachel Carson Distinguished Lecturer, The Centre for Environmental & Sustainability Education of Florida Gulf Coast University, USA 2011.
She has contributed to knowledge in the field of environmental law and education for sustainable development through several published articles in international journals and book chapters.