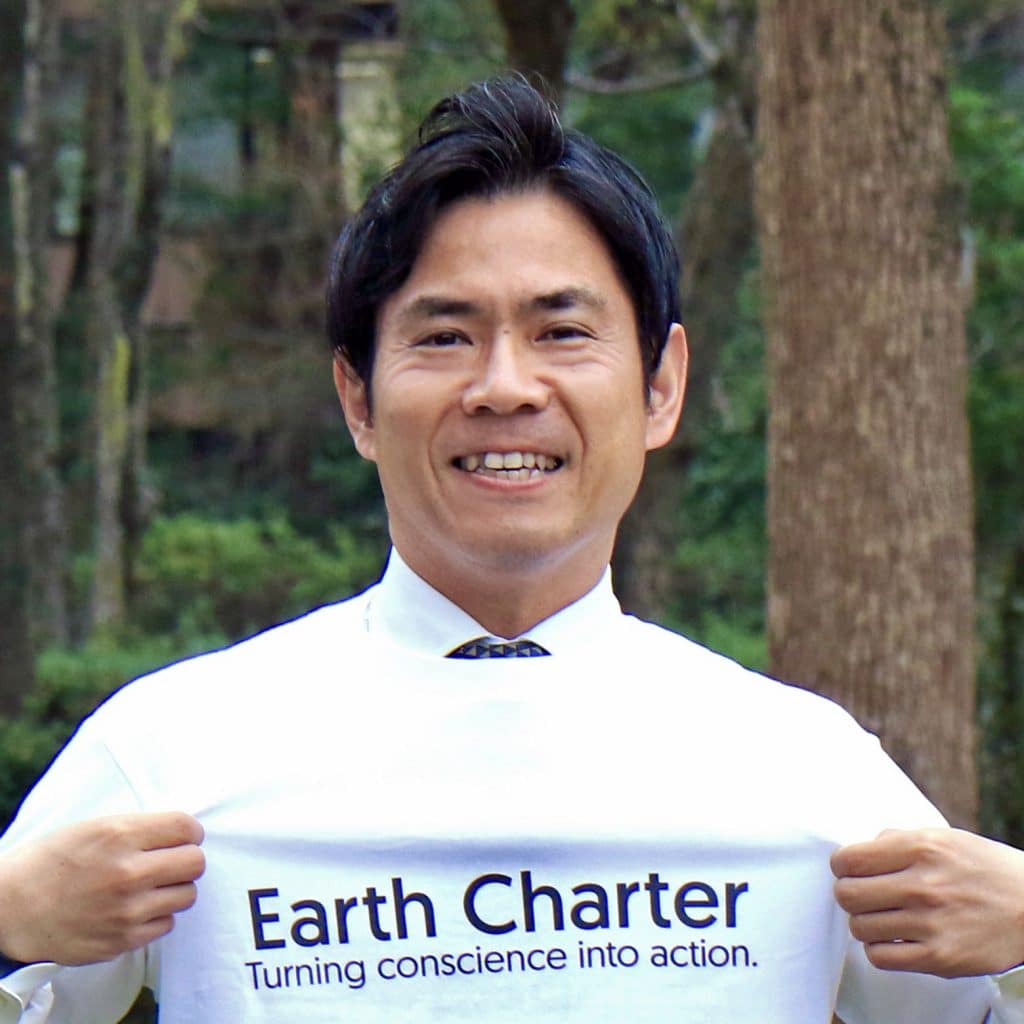 Atsufumi Yokoi (Japan) is Vice President for Global Engagement Strategy of Okayama University, and UNESCO Chairholder in Research and Education for Sustainable Development (ESD), established at Okayama University in 2007.
At the comprehensive national university in Okayama City, the sister city of San José, he is committed to designing and implementing a global engagement strategy for the well-being of all, helping to enhance the university's international profile, presence, and reputation. Yokoi is also in charge of promoting a whole institution's approach to the Sustainable Development Goals (SDGs) through meaningful relationships and interaction around the world, including, but not limited to UN agencies, international organizations, governments, transnational corporations, universities, and civil societies. He contributed significantly to the progress of the SDGs within the university and throughout the county, and resulted in the SDGs Partnership Award at the first Japan SDGs Awards to Okayama University, presented at the Prime Minister's Office in December 2017.
Yokoi has also been appointed by UNESCO as Chairholder of UNESCO Chair in Research and Education for Sustainable Development (ESD). This UNESCO Chair is the first UNESCO Chair in ESD ever awarded among Asian universities and institutes, where he is responsible for promoting research and education for sustainable development in concert with Okayama region and affiliated institutions in Japan and abroad. Among these awards are "The 2016 UNESCO-Japan Prize on ESD" awarded to Okayama ESD Project, and "The UNESCO Learning City Award 2017" awarded to Okayama City.
Yokoi frequently speaks at various events focusing on the SDGs and at high-level forums both inside and outside Japan. In 2018, invited by the Cabinet Office of the Government of Japan, he participated in "The International Youth Exchange Conference" commemorating the marriage of Their Imperial Highnesses Crown Prince Naruhito and Crown Princess Masako, as a keynote speaker and a main facilitator for the international youths to discuss the SDGs in the presence of Their Imperial Highnesses Crown Prince and Crown Princess, who are currently Their Majesties the Emperor and Empress of Japan.