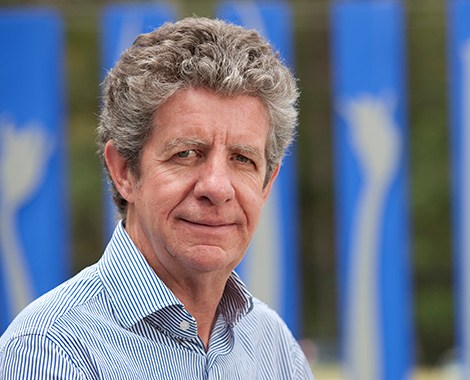 Professor Brendan Mackey (Australia) is Director of the Griffith Climate Change Response Program, Griffith University. He has a PhD in ecology from The Australian National University and is a Bachelor of Applied Science from the University of Canberra.
He has special expertise in climate change, forest ecosystems, biodiversity conservation and terrestrial carbon dynamics and the application of the Geographical Information System for remote sensing and environmental modelling to problems of environment and climate change.
The primary foci of Professor Mackey's current research are: climate change adaptation and mitigation; science-based policy for climate change, conservation and sustainable development and the application of decision support systems to environmental problems.
Professor Mackey is the lead on a number of externally-funded research projects, including: research projects in the Pacific about ecosystem based adaptation; information systems and decision support for adaptation research projects; primary forests and climate change research projects and whales in a changing climate.
He served in the Earth Charter International Council from 2006 to 2012 including as a Co-Chair from 2011-2012. He has also been a member of the IUCN Council.