On 5 June, 2022, musicians, diplomats, scientists, experts, indigenous leaders and youth activists joined forces to remember the legacy of Maurice Strong in his quest for a transition to a more sustainable, just and peaceful world.
ECI was happy to support the livestream show ONLY 1 EARTH LIVE. Maurice Strong spearheaded the Earth Charter since the preparatory process of the Earth Summit in 1992, until the completion of its drafting process in the year 2000, and thereafter, he always maintained his engagement and interest in seeing the Earth Charter embraced by individuals and organizations from all regions of the world. He co-founded the Earth Charter Commission together with Mikhael Gorbachev back in early 1997. He was president of the Council of the University for Peace from 1998 to 2006.
Steven Rockefeller and Mirian Vilela highlighted the Earth Charter and the role Maurice Strong played in it. We thank the children who took part in this effort by recording Earth Charter Principles.
According to the director and producers of this effort, Ana Luisa Anjos and Pedro Paulo Carneiro, the livestream had over 2 million reach on all social media platforms, with strong coverage across other social media platforms, between stories that artists posted and the Music Crowns numbers. You can find more information at www.only1earth.live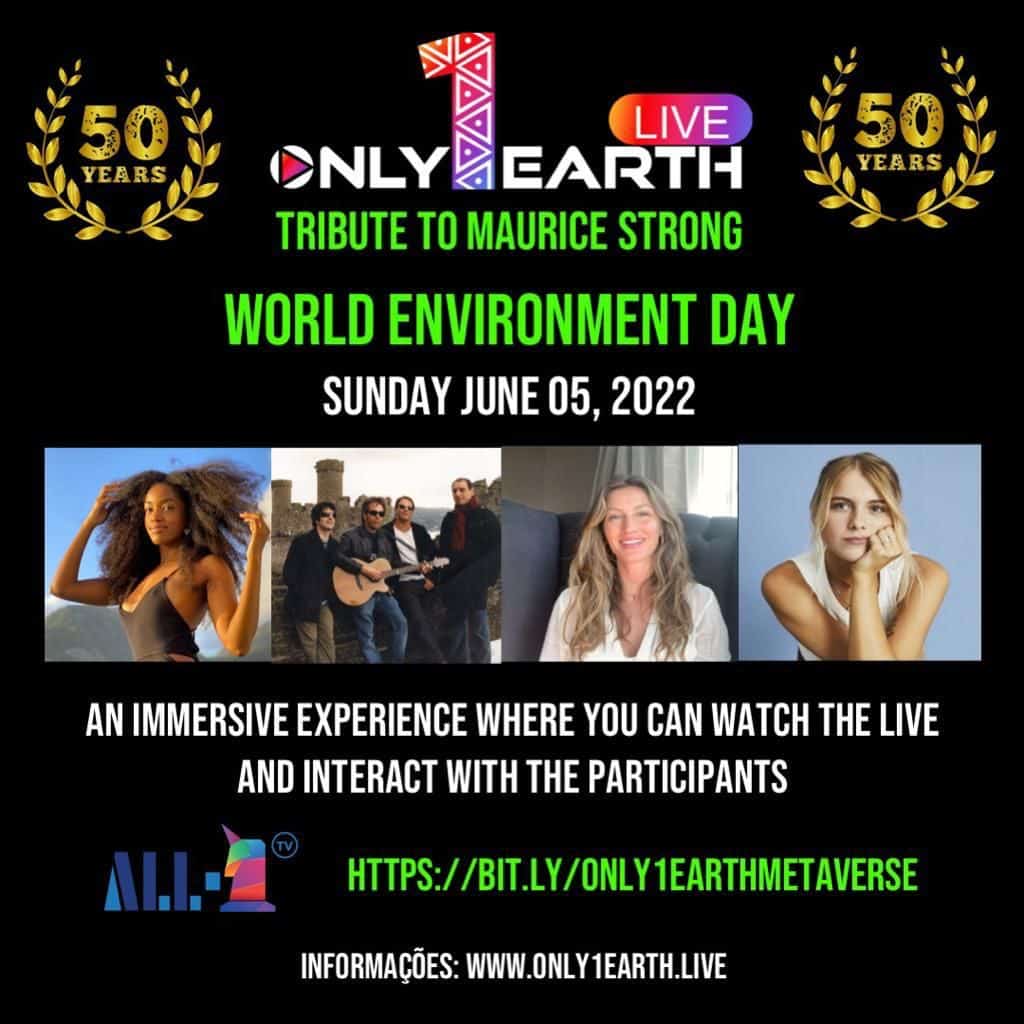 Some of the artists and experts who participated are:
Al Gore
Gisele Bündchen
Steven Rockefeller
Vandana Shiva
Andy Summers (The Police) + Overdriver Duo+ Rodrigo Santos
Aterciopelados
Carlinhos Brown
Café Tacvba
Gilberto Gil
Jorge Drexler
Lisa Simone