The Earth Charter International Secretariat was invited to participate in the International Conference "Dawn of Interspirirtuality in Latin America", which took place on March 12 to 16, 2018 in Costa Rica.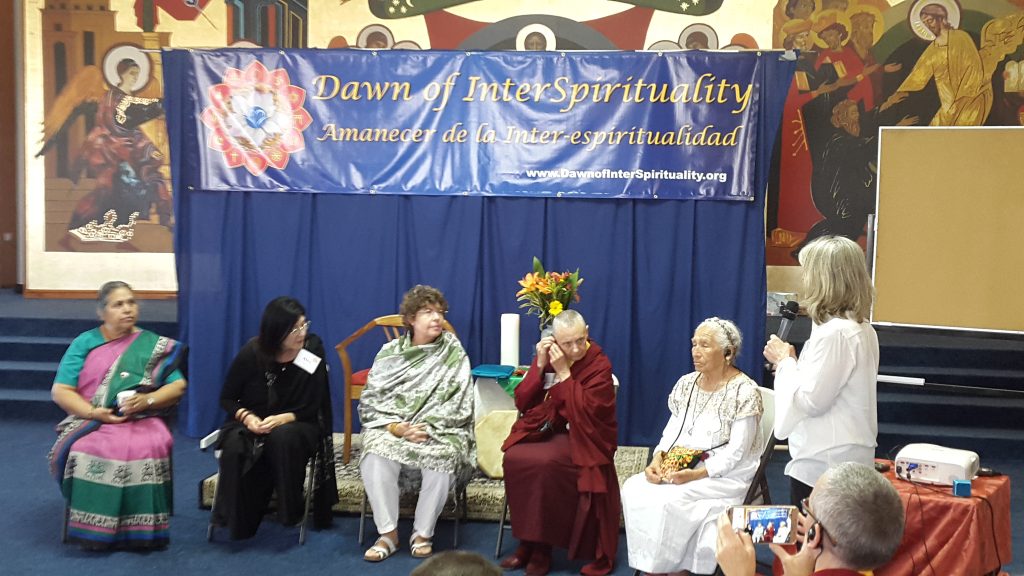 Satyana Institute organized this conference.  This Institute, based in Colorado, USA, is trying to build on the Snowmass interreligious dialogue that Father Thomas Keating organized in a period of 30 years with religious leaders.
This was the first time that a conference of this type took place in Latin America, and they joined efforts with Institute of Interreligious Dialogue, co-founded by Pope Francis in Argentina.
"You are invited to take a step into the unknown, toward a possible future that can only be imagined, when the religions of the world truly meet each other".  Father Keating.
This was part of the invitation of this conference; find a future of peace together.
The Conference speakers were important spiritual leaders of different religions, for example Jetsunma Tenzin Palmo, Tibetan Buddhist Nun; Sister Lucy Kurien, Catholic nun, founder of Maher;  Bishop Marc Andrus, Episcopal Bishop of California and many others (see the Conference's web page). The richness of their messages was enormous, but this conference tried to go beyond the rational and academic thinking, there were many moments of meditation and personal reflection, also music, art and ceremonies. It was a transformative experience for those who had the privilege of participating.
A graphic facilitator was capturing the messages of the different talks; the drawing below is her poetic interpretation of what Alicia Jimenez, ECI Staff member shared about the Earth Charter.