Written by: Femke Lootens
Are you still climbing into trees sometimes? When is the last times you made something without a purpose? Can you still be astonished by a beautiful feather, a stone or a little bug? These activities might be essential for building a better world, as I experienced during the Earth Charter Youth Meet up.
On a sunny day in May, more than 40 students and professionals working in sustainability and education participated in a Meet Up organized by the Friends of the Earth Charter Netherlands. There were presentations on education for sustainable development and the role of art in connecting us back with nature, multiple interactive games, a picnic, and a workshop outside where we build altogether a sequence of life in clay, letting us experience some big lessons rather than telling it.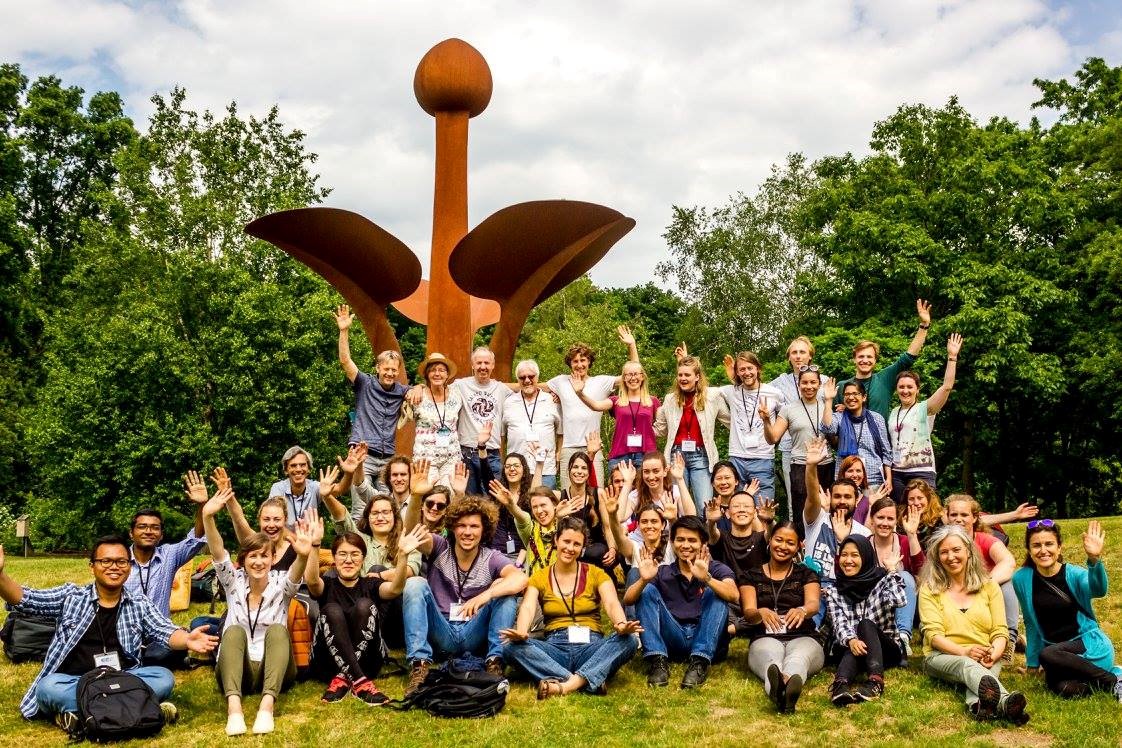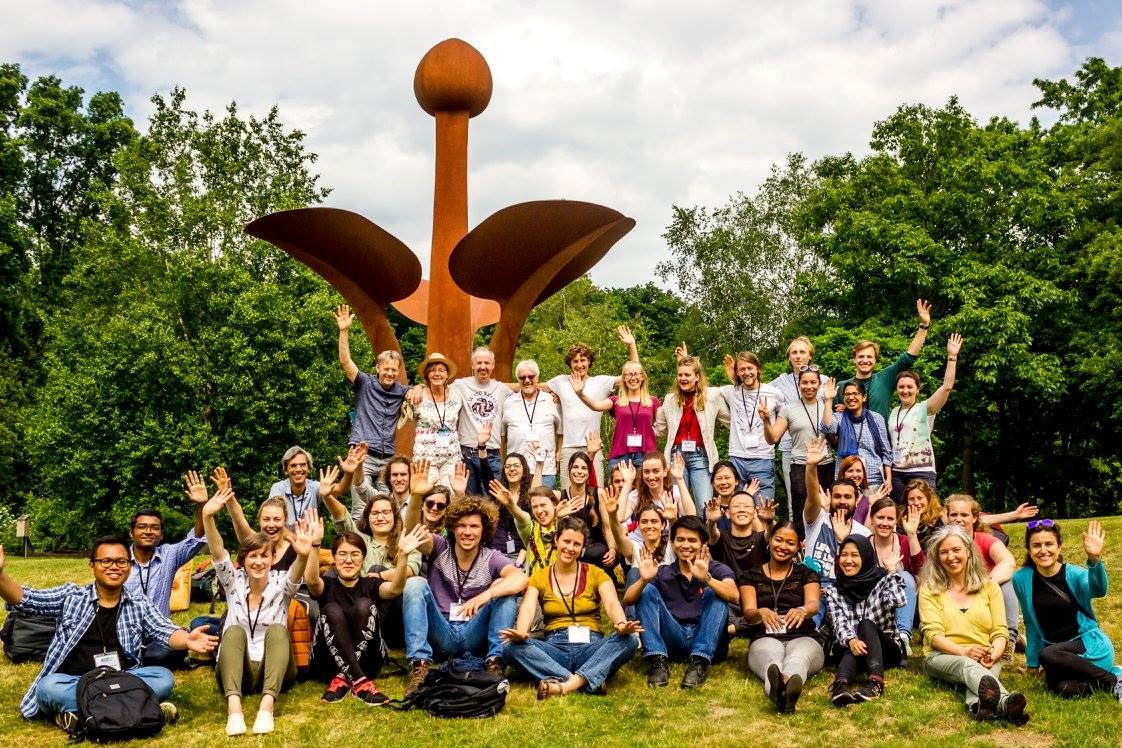 From this day on, one main idea got stuck in my mind: that discovering the child in ourselves will help us to build a just, sustainable, and peaceful global society. Why?
Because we need to look at the world through children's glasses
For children, the world is a place full of wonder to discover every day. Being surprised by the beauty of nature, admiring, and appreciating it every day helps us maintain our sanity. Next to this, seeing pressing issues again in a slightly different way reminds us of their urgency and that they are still there. Looking at the world with new eyes is useful, but also art is a powerful tool to see the same things in a different light.
Because we need to feel what we are losing
We not only need to watch again with fresh eyes, we also need to feel again. Children can be indefinitely sad because of a dying bird, images of refugees on TV or an ill elderly person. When we grow up, we get more or less sensitized to seeing things which can make us potentially sad. We don't feel it so much anymore. However, in order to value the earth and the life it shelters, we need to "hear within us the sounds of the earth crying" (Tchich Nhat Hanh). We should not be afraid to embrace despair and weep as a child because of the beauty we are losing and unjust practices present in this world. It is through this despair that we can also find strength to act.
Because we need to imagine and dream as a child
How does this just, sustainable, and peaceful global society look like? Use your imagination. It is not because it is not there yet that it does not exist. We need to envision what the alternative is to current unsustainable practices. We do not have to start from scratch; other visionaries have gone before us. We can walk in their steps and use existing frameworks as the Earth Charter or the Sustainable Development Goals to guide our way.
Because we need to build a better future
Seeing and feeling today's greatest challenges is a start, but this needs to evolve in action. Action can be in our daily lives, through political choices, by putting on pressure through activism or lobbying for change in your community or organization. One example of this is the the MAPTING app created by Earth Charter and Soka Gakkai International. With Mapting you can share your own sustainable actions and projects through this photo-sharing app while also learning about the 17 Sustainable Development Goals (SDGs) and Earth Charter principles.
Let's try to reconnect with these characteristics which we can find inside ourselves. Look for your inner child, nurture it and combine it with your current skills and knowledge to make this world a better place for current and future children and grown-ups.