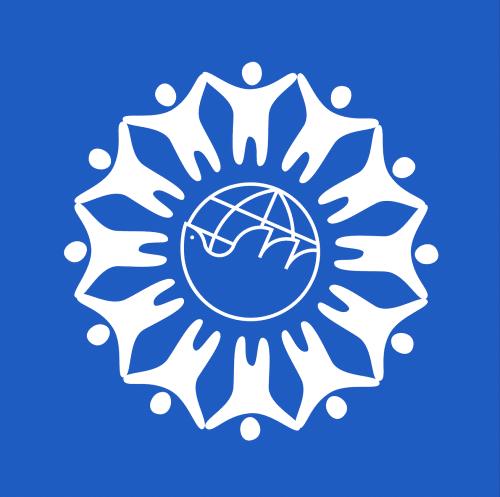 Earth Charter International is making a special invitation to individuals and organizations to join the ECI Circle of Friends and become part of a community of thought leaders and financial contributors to the unique work of ECI. A member of the ECI Circle of Friends contributes with a yearly fee based on the person or institution's capacity and preference.
For this, we have created the following options to give you a chance to be part of the ECI Circle of Friends.
Supporter: US$500 to 2,000 per year
Contributor: US$ 2,500 per year
Champion: US$ 5,000 per year
Benefactor: US$10,000 per year
The proceeds of the Circle will be used to support our work and the expansion of the Earth Charter International capacity. This special Circle of contributors will meet each year for one exclusive in-person and online event. This gathering will connect you with global associates who are committed to making the world a more peaceful, just,
and sustainable place.
As a member of the ECI Circle of Friends, you will:
Support our efforts of educating and inspiring the new generation of young leaders, as well as educators, who will contribute to turning the vision articulated in the Earth Charter into reality, thus "Turning Conscience into Action."
Get the opportunity to network with other members and be invited to our yearly international event.
Have your name acknowledged in our webpage as a member of the ECI Circle of Friends. (Those who wish to keep their contributions anonymous will be respected.)
Background & Overview on ECI's work
For 21 years, ECI has facilitated workshops, led events and online dialogues on sustainability values, principles, and practice, as well as offered resources such as podcast, articles, and books to support an Earth ethics and sustainability education. We coordinate a global network of over 100 international affiliate and partner organizations, who are using the Earth Charter as an educational instrument, an ethical reference or a guide for decision-making. Since 2012, we coordinate a UNESCO Chair on Education for Sustainable Development.
For the next five years we plan to increase our capacity and impact as follow:
The ECI Movement: Expanding the Earth Charter movement from engaging 50,000 people in 90 countries to 100,000+ people in over 100 countries.
The ECI Education Center: Engaging, empowering, and educating 5,000 young leaders and educators in the fields of sustainability and ethical leadership through our online and in-person courses.
The Earth Charter Index: Establishing the Earth Charter Index as a globally recognized instrument to spark a new narrative on the importance of contributing to planetary well-being, in the fields of environmental development and policymaking.
For more information on our work please click on the links below:
How to become a member of the ECI Circle of Friends?
You can make your contribution and pay your annual fee in any of the following ways (please indicate in the detail ECI Circle of Friends):
Debit card, credit card, or your PayPal account through PayPal by clicking here.
Wire transfer:
Beneficiary Name: Earth Charter Associates LTD
ECA Employer ID Number: 85-2345670
Beneficiary Account Number: 6788121782
Receiving Bank Name: BBVA
Bank Address: 10060 Skinner Lake Dr Jacksonville FL 32246, USA
ABA#: 062001186
SWIFT Code*: CPASUS44
(*Please note that the SWIFT Code is NOT required for domestic wires)
or
Beneficiary Account Name: University for Peace/Earth Charter
Organization Registration Number: 3-110-051869
Beneficiary Account Number: 100-02-099-600115-2
Receiving Bank Name: Banco Nacional de Costa Rica
Bank Address: Avenida Central, Calle 4 y 6, San José, Costa Rica
SWIFT Code: BNCRCRSJ
IBAN: CR37015109910026001154