The Earth Charter has a new online home with a new, cleaner look.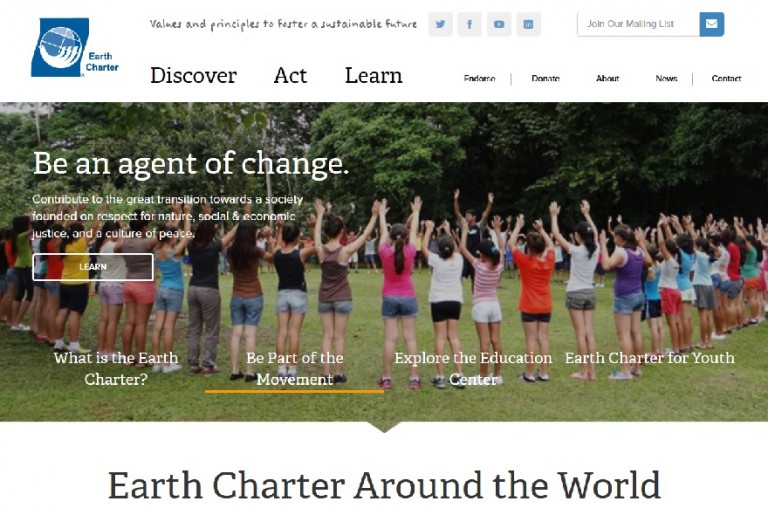 The Earth Charter has a new website and this online home for the global movement and for Earth Charter International includes modern aesthetics and tools. ECI is very happy to have moved the online aspect of the Earth Charter movement to a modern and flexible website. The Virtual Library will also be easier to search for visitors doing research or seeking specific resources. ECI will be working on improving the website over the coming months to make the experience of learning about the Earth Charter and finding useful resources better and easier.
We hope that you will visit the site frequently and take advantage of the numerous free resources in our virtual library, as well as stay up-to-date with happenings within the global movement, the youth network, and education programmes. Let us know what you think!