The Costa Rican government organized a preparatory event for the United Nations Climate Change Convention Conference, called PreCOP25. This was held from 8-10 October 2019 in San José. Chile's and Costa Rica's government joined forces for the organization of COP25 (though the location was changed to Madrid); therefore, this preliminary event sought to contribute to the global process for more ambitious climate actions. The PreCOP25 sought to show possible actions to reduce carbon emissions and increase resilience to future changes, and in parallel, have some negotiations with delegates.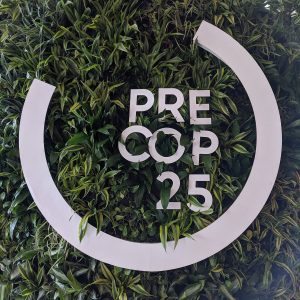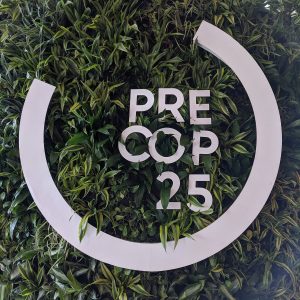 The thematic areas under which the events were organized were cities, sustainable mobility, solutions based on nature, oceans, gender, human rights and financing.
The Earth Charter Secretariat participated in the side event: "Leaving No Child Behind – Galvanizing Inclusive Climate Actions, organized by UNICEF and PAHO (Pan American Health Organization).
The event consisted of a dialogue panel discussion on what are some contributions from different sectors for the implementation of the Paris Agreement, how from these sectors it is ensured that children and adolescents are not left behind, and what are the great challenges that exist.
The sectors represented and participating panelists were:
International Youth (YOUNGO): Yugratna Srivastava, Representative
Water: Fabiola Tábora, Global Water Partnership.
Health (Pollution): Elsa Lefevre, Climate and Clean Air Coalition (CCAC)
Health: Adriana Romero Retana, National Children's Hospital
Education: Alicia Jiménez Elizondo, Earth Charter International
Youth (Costa Rica): Sara Cognuck, LCOY Costa Rica
Human Rights: David R. Boyd, Office of the United Nations High Commissioner for Human Rights
Moderator: Juan Manuel Baldares. UNICEF Costa Rica.
This event resulted in a very interesting exchange of ideas and knowledge, seen from an angle of the implementation of actions to mitigate the effects of climate change from a human rights approach. The Earth Charter was seen as a guiding framework for the change of worldview that is essential for all the cultural changes and patterns of consumption and production necessary to solve the climate crisis we face.