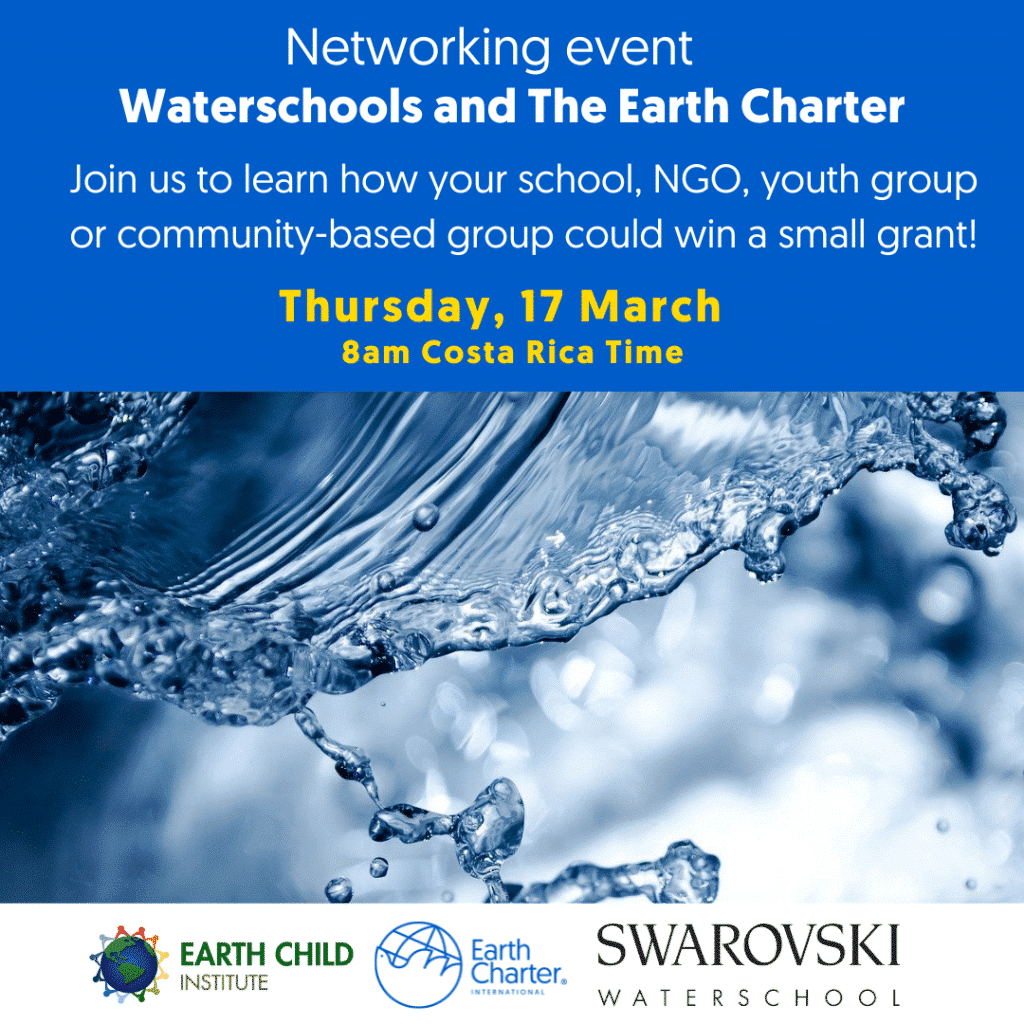 We'd like to invite you to a networking meeting that we are organizing with Earth Child Institute and the Swarovski Waterschool Global Grants Initiative (globalgrantsinitiative.org)

This initiative aims to empower children, youth, and communities around the world to become leaders for a sustainable planet.
Small grants are available for schools, NGOs, youth groups and community-based groups from Africa, Asia Pacific and Latin America, working on education for sustainability, addressing water related issues, climate change impacts, oceans, among other themes.
The aim of this meeting is that you get the chance to learn about what is the Swarovski Waterschool Global Grants Initiative and how to access these small grants.
In addition, educators involved in the Waterschool Program will have the chance to learn more about the Earth Charter, in this sense, we'd love that you come to the meeting and share information with them about how you use the Earth Charter in your education and outreach activities.
Date: Thursday 17 March 2022
Time: 8:00am Costa Rica time
Hope you can join us!