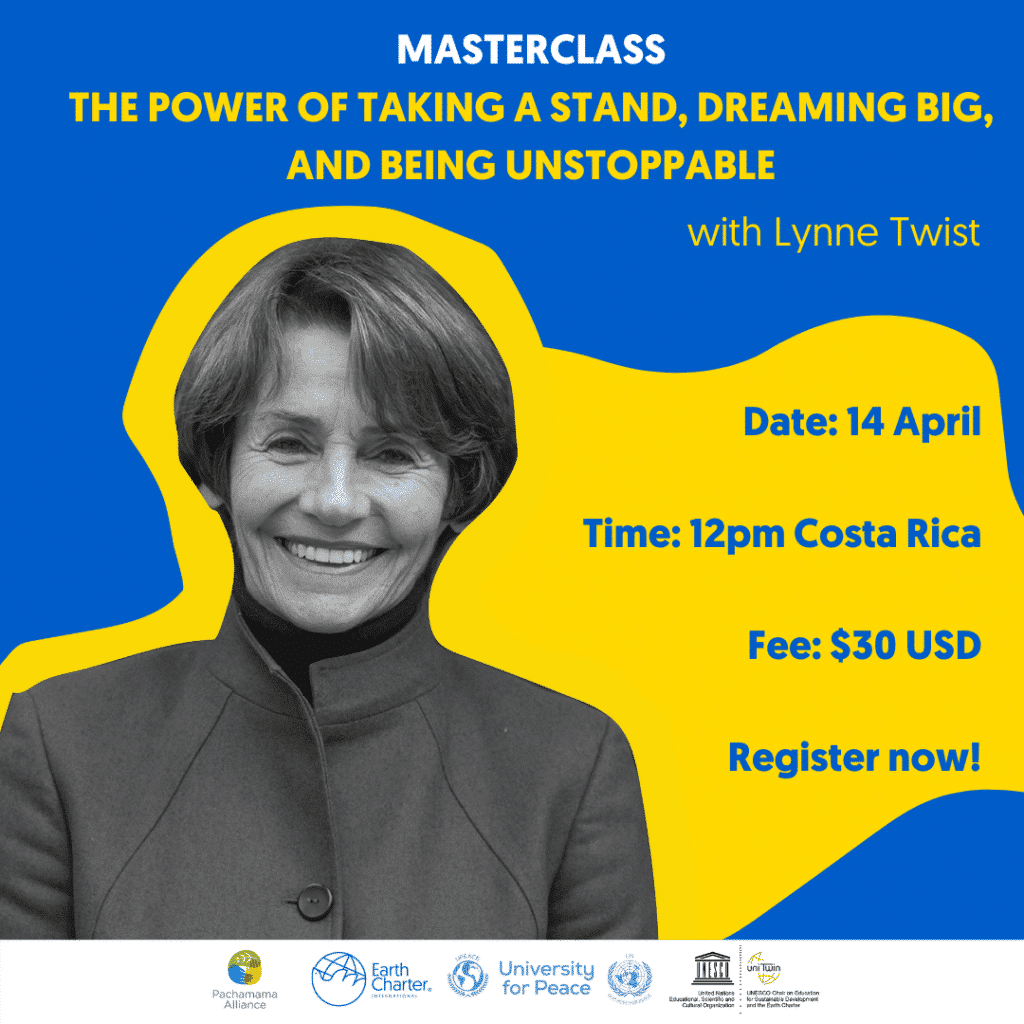 In this Masterclass, Lynne will talk about the distinction between taking a position and taking a stand. She will discuss how the challenges that face us, require us to step way beyond what we know we can accomplish and commit to results greater and larger than we can accomplish alone. She will discuss critical junctures in history where enlightened and ground-breaking leaders abandoned their position and took an uncompromising stand. She will talk about how this dynamic creates a field for powerful collaboration, attracts exactly the right people and creates a container for collective wisdom and inspired guidance.
Lynne will share stories and examples from her own life, such as her work with Mother Teresa, Desmond Tutu, and the Indigenous nations of the Ecuadorian and Peruvian Amazon.
There will be opportunities for interactive processes, Q&A, sharing and discussion, and the actual process of Taking a Stand.
Lynne Twist
Read more Close description
Lynne Twist is a co-founder of The Pachamama Alliance, and founder of The Soul of Money Institute. She has dedicated herself to alleviating poverty and hunger, and supporting social justice and environmental sustainability. From working with Mother Teresa in Calcutta to the refugee camps in Ethiopia and the threatened rain forests of the Amazon, Lynne's on-the-ground work has brought her a deep understanding of the social tapestry of the world and the historical landscape of the times we are living in. Her 40+ years of global work are testament to her commitment to alleviating poverty and hunger and supporting social justice and environmental sustainability.

In 2003, Lynne founded The Soul of Money Institute. The Institute is a center for exploring and sharing the best practices, theories, and attitudes that enable people to relate to money and the money culture with greater freedom, power, and effectiveness. Lynne's book, The Soul of Money, is a wise and inspiring exploration of the connection between money and leading a fulfilling life.

Her compelling stories inspired Lynne to write her best-selling, award-Her journey has led to features in over 10 films, including: "The Shift" (Michael Goorjian, 2010), "Crude Impact" (James Jandak Wood, 2006) and "Women of Wisdom and Power" (Lili Fournier, 2000) and "Money & Life" (Katie Teague). Lynne's work around the world earned her an Honorary Doctor of Humane Letters from Centenary College, and numerous awards including the United Nations Woman of Distinction award, honoring her work to end world hunger and the Purpose Prize Fellow.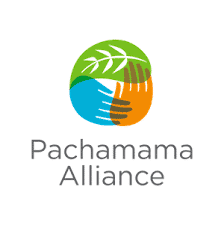 This Masterclass is organized in collaboration with Pachamama Alliance.
What is a Masterclass?
An Earth Charter Masterclass is a two-hour class facilitated by a person (together with a moderator) on a topic of their experience and interest, with a space for questions and interaction between the participants. It offers an opportunity to get some practical examples and new insights. There is no reading or preparation requirement to take part in the Masterclass, nor homework.
Our Masterclass series offers an opportunity to expand our understanding on the challenges of our time and how to address them using the Earth Charter as a reference. The Masterclass are held live on the Zoom platform. All recordings will be made available on a special platform (at a later moment and for a limited access). To receive access to all these recordings please register here. Learn more about our Masterclass Programme in English, Spanish and Portuguese.
Terms and conditions
If you take 5 masterclasses you can receive a certificate of participation.
If you want to register for all the Masterclasses of the year you can do so for US $ 200. Click here to see the other masterclasses of 2022.
If you cannot participate in the Masterclass that you have registered and paid for, we will not be able to issue a refund.
Access to the recordings of the Masterclasses will not be offered individually. For an annual fee of $150 you can access all the recordings for the year. Click here to receive access to all the recordings.