This article was written by Kelly Ngeti, a member of the Earth Charter Young Leaders Programme. Kelly Ngeti, from Mombasa, Kenya, is passionate about working with and for the community, particularly in the areas of the environment, peace and stability. He is a core member, volunteer, and the Regional Coordinator at Catholic Youth Network for Environmental Sustainability in Africa, a pan African NGO that brings catholic youth to care for and protect the environment. Kelly is also an organizer with the Miritini Peace Initiative which was established amid the 2007-2008 post-election violence in order to promote peace and sustainable leadership. He is a former Mombasa diocesan youth chairperson, and an actor and writer with Big Dreams Productions. Kelly has diplomas in Sales and Marketing, Journalism, and Community Development and is pursuing a degree in Development Studies.
Editor: Josephine Schrott, Earth Charter Young Leader
---
On August 9th – 12th 2016, I was part of the team that was selected to travel to Same, Tanzania for a forum with faith leaders dubbed FLEAT, meaning Faith Leaders Environment Advocacy Training. The program is run by SAFCEI, the South African Faith Communities Environment Institute, and organized by Hope for Tanzania, an NGO that advocates for climate justice in Tanzania. Hope for Tanzania Director Rev. Elisa Murutu was one of the FLEAT participants.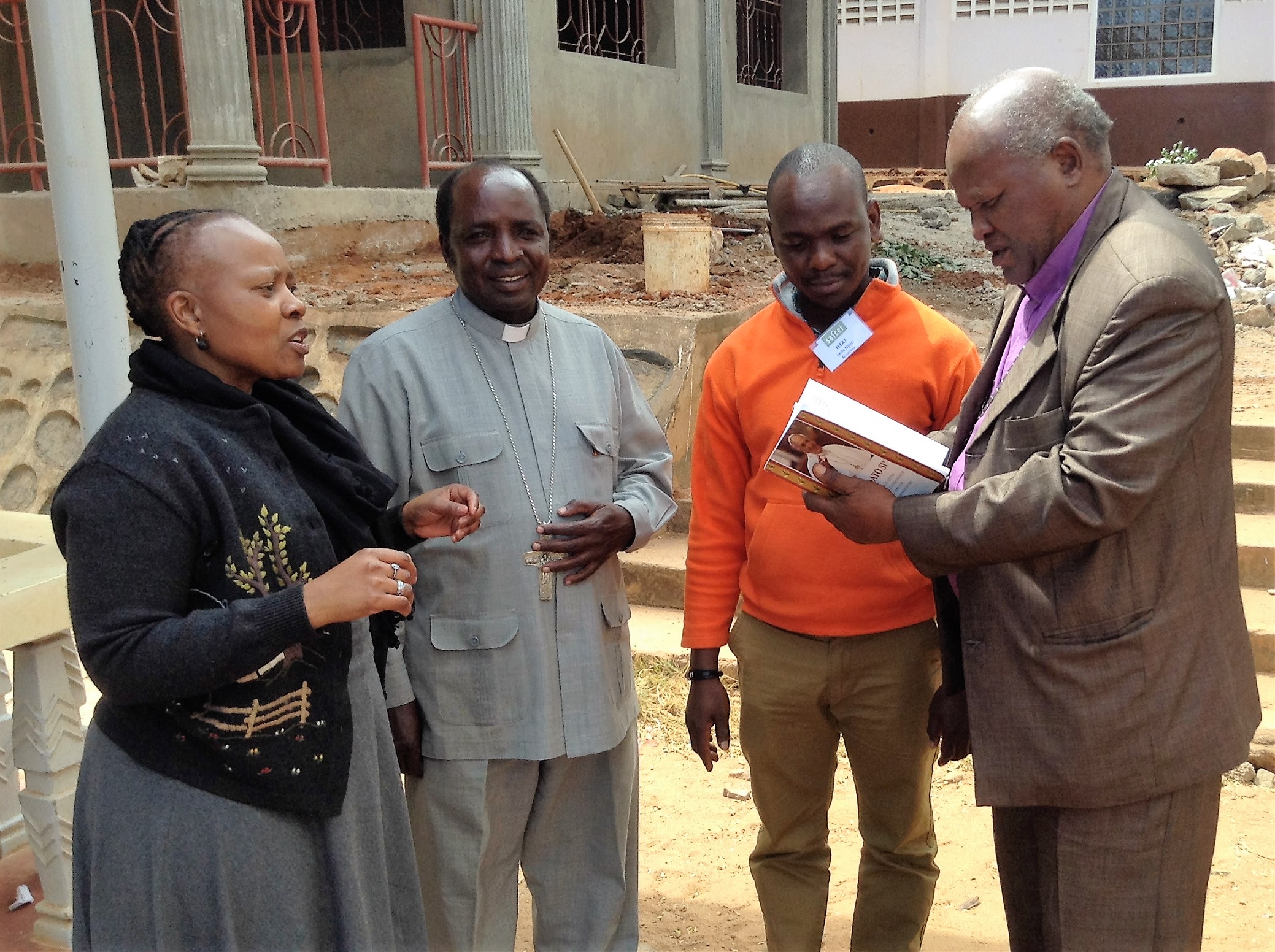 A series of forums has been scheduled throughout this year under the FLEAT program, with the agenda of engaging with faith leaders through advocacy and through their institutions to help promote eco-justice and sustainable development.
FLEAT is of the notion that even with the efforts made by lay people in advocating for climate justice and protection and conservation of our environment for the common good, the pace of impact is slow. Faith leaders can speed up the flow of information since many people believe instantly in what their spiritual leaders say. The objective is to advocate for faith leaders to take up a more leading role in advancing the environmental sustainability agenda forward.
I was able to present to this audience of faith leaders from different religious backgrounds and of different positions in their respective institutions. In the forum, there were a total of 70 participants with representatives from the Presbyterian Church of East Africa; pastors, ministers and the bishop of the Lutheran Church and the Pentecostal Church; priests and bishops of the Same, Tanzania diocese of the Catholic Church; representatives from the Islam religion and lay people.
The Earth Charter and Sustainable leadership were my two topics of engagement. With regards to the Earth Charter, I shared the history and its objectives then perused through the principles. It was amazing and encouraging how well the participants connected with the principles of the Earth Charter, each acknowledging their importance in protecting our environment and our earth. For further reading and endorsements, I left a link of the Earth Charter and urged participants to read it through, endorse it and then ask others in their respective institutions to do the same. I further urged them to make the Earth Charter their tool and point of reference in advocating for sustainable development, eco-justice and lobbying.
My second session focused on sustainable leadership. I specifically chose this topic as a point of reference to showcase how good leadership impacts action. I knew it would be exciting and very interesting to hear from the faith leaders their perspectives on good leadership, and what they have been practicing. Because they are leaders themselves with huge number of followers from their institutions, I had a feeling it was going to be an interactive session.
I shared on the traditional versus modern models of leadership which I had learnt about in the "Leadership, Ethics and Sustainability" course I took with the Earth Charter. True to my instincts, the session turned out to be very interesting and provoked leaders to discuss more on the leadership of Tanzania and their own leadership ways. It was so encouraging how the modern model of leadership was picked up as a realistic resolution to leadership crises in all institutions. It ended with the majority of participants asking for the presentation so that they can disseminate it to their respective members.
My organization, the Catholic Youth Network for Environmental Sustainability in Africa (www.cynesa.org), continues to host and lead advocacy meetings and will carry this initiative forward in Kenya and the larger region.