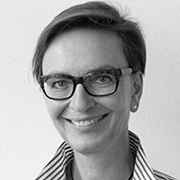 Inspirit Communication joins Earth Charter International at the end of 2015.
Earth Charter International is happy to announce its newest affiliate from Belgium and Germany, Inspirit Communication. The director and owner of this organization, Tuuli Sauren, gave this interview to ECI.
ECI: What is Inspirit International Communication?
A:    We are communication design agency and are growing more towards becoming an advocacy agency for those who have no voice, for example human rights and gender equality are close to our hearts. We offer Creative Leadership services for companies who need help to see the bigger picture, helping them find innovative new ways to conduct their business, and suggesting solutions. We are for profit, but a lot of what we do comes from our passion and we are not only about business and profits. We are adding social value, which can't be measured financially.
ECI: What does it do?
A:    We offer communication design services, which are not limited to only making campaigns and other classical design related materials for our clients (websites, info-graphics, adverts, publications, animations, just to mention few). We also don't consider that we work "for" our clients, rather that we work with them and nurture partnerships and are not seen only as suppliers. We love our clients and do almost anything it takes to get them the best possible end results and satisfaction on projects. We are thriving from using our skill set to make a significant contribution to the world by helping to communicate and taking part as an active participant on important issues. We have a special focus on social and cultural sustainability, (human rights, indigenous peoples rights, gender equality, wildlife, i.e.), as well as financial sustainability, including issues such as fair compensation for work, anti-corruption, and transparency on business polices, all of which are issues very close to our hearts.
ECI: What does the Earth Charter mean to you personally?
A:    The Earth Charter is a lifestyle. I'm not sure if other people in the EC network see it the same way. The Earth Charter unites people, in a less official way than United Nations, but I see the Earth Charter as working more at the everyday life level. Thinking about it this way, it has the potential to become a trend. Increasing sustainability should be a trend, which will grow forever. The Earth Charter represents a culture of peace and it should have its own song. It is a community with no borders.
ECI: How does the Earth Charter impact your work? Your life?
A:    The EC will further support our vision and mission, which are already well aligned with those of the Earth Charter.  I am very much looking forward to this new friendship and collaboration towards common goals. United efforts have a bigger impact and higher success rate than those coming from a small company as ours. We are eager to learn from Earth Charter International and I hope that we will be able to offer something in return that Earth Charter International doesn't have yet.
ECI: How will INSPIRIT International Communication foster the Earth Charter vision?
A:    We want to see it adopted by many more people. We aim to help to capture the attention of the youth and get them involved in the Earth Charter lifestyle and promote its 16th principle this year. We want to communicate the principles in a language that is accessible to everybody. Same language, same vision, same mission towards one goal.
ECI: What activities are you planning using the Earth Charter? EC+16?
A:    The June 29th, 2016 Earth Charter Day is about the Earth Charter's 16th principle. We want to explain the principle in the form of an info-graphic, which can be understood regardless of language. It will be accessible to everybody, including those with hearing impairment and those who can't see, with a voice-over function. We want to launch this globally and share it with other Earth Charter communities and network participants.
ECI: Is there anything else you'd like to say about the Earth Charter?
A:    We are honored to have the opportunity to join the family. Earth Charter is a family without borders or restrictions based on skin color, nationality, or religion. It speaks to anybody who wants to listen.