Earth Charter Radio Spots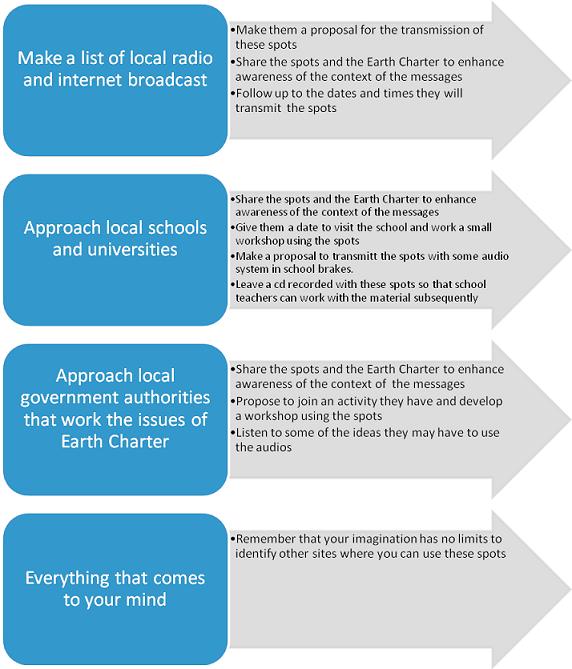 The Earth Charter Radio Campaign consists of 4 radio spots introducing the Earth Charter and its principles.
The length of each spot is 15 – 20 seconds and they are free to download.
This is a project envisioned, designed and implemented by Earth Charter Youth Leadership Team members Namir and Didier, who wanted to provide this communication resource to all, hoping that many interested groups and individuals will make good use of it.
More information here .
Author:
EC Youth Leadership Team members Namir Nava and Didier Gleyzes