EarthCat – Earth Charter Community Action tool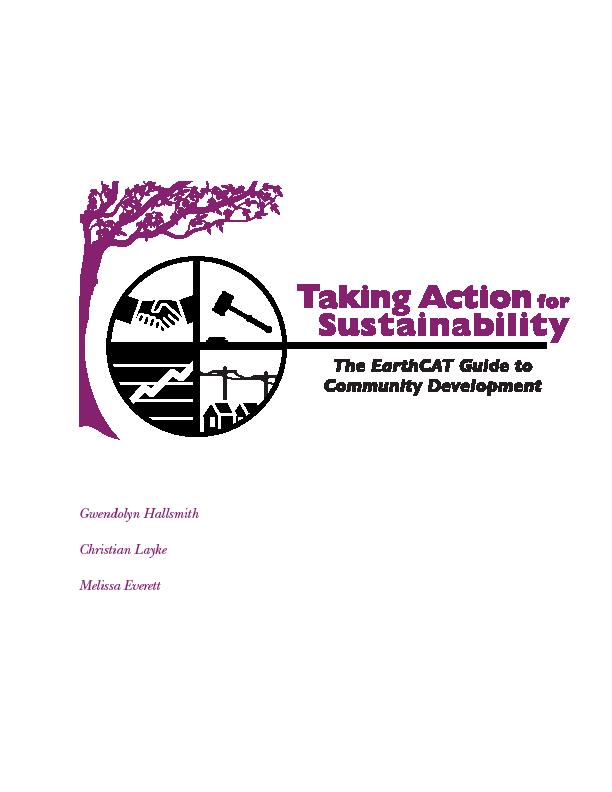 Downloads

pdf
| Download
EarthCat, the Earth Charter Community Action Tool, is a software tool developed for use by communities interested in developing sustainability programs and is available for use free of charge.
It is a guide designed to provide communities with a framework that permits them to identify their own priorities and approaches as they work towards a sustainable future.
EarthCat provides a clear methodology to take in defining goals and targets, developing strategies, and measuring progress. It is an easy-to-use tool that provides practical instruction and theoretical background for every step.
EarthCAT was developed by the Earth Charter Partnership for Sustainable Communities (ECPSC). ECPSC is a partnership consisting of the Earth Charter Secretariat, Global Community Initiatives, the World Resources Institute and communities and organizations around the world.
Click here to see the EarthCat Website
Author:
Hallsmith, Gwendolyn -Layke, Christian -Everett, Melissa
Publisher:
Global Community Initiatives