Discovering the Sustainable Development Goals (SDGs) and Earth Charter Principles while spreading a positive message about the future of our planet through picture and video sharing —this is the idea behind Mapting, a new mobile app developed by Earth Charter International in collaboration with Soka Gakkai International (SGI).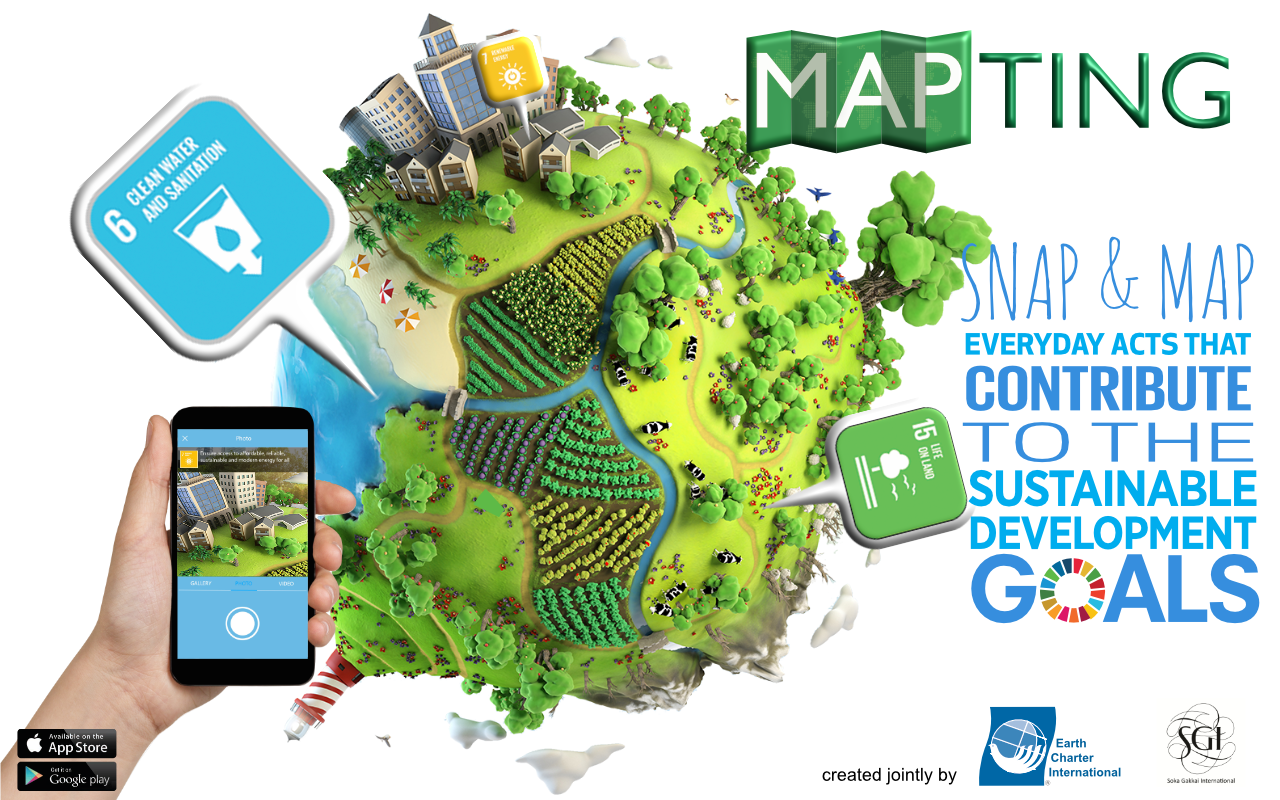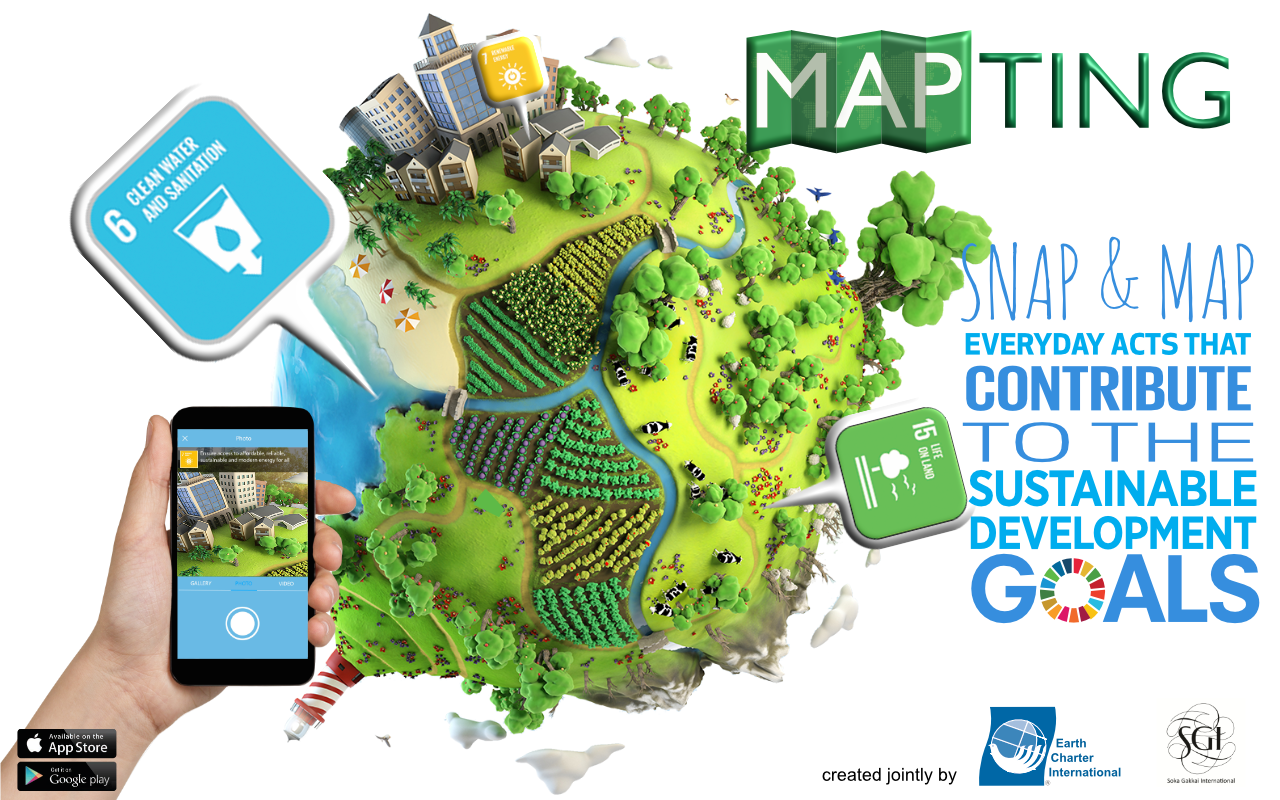 Mapting is a free tool that invites users to look for everyday actions that people take which help to achieve the Sustainable Development Goals (SDGs). Then it´s as simple as snapping a photo or video and sharing it on a world map.
Beyond a photo and video sharing app created to map positive actions worldwide, Mapting is also a learning tool. It was designed in such a way that each step, from the home page to the photo sharing process, offers an opportunity for its users to learn more about the 17 Goals and the principles of the Earth Charter. The app combines these two complementary frameworks, the SDGs and the Earth Charter, to build connections between the targets, or where we need to go (SDGs), and the fundamental shared values that we need to get there (the Earth Charter).
Mapting was officially launched at an event called "Youth boosting the promotion and implementation of the SDGs" held at the United Nations Headquarters in New York on 10 November 2016. Mapting received enthusiastic support from participants and NGOs. The app quickly had users from Mexico, Japan, Brazil, Switzerland and the US with more people joining every day.
Mapting was created based on the belief that individuals, specifically young individuals, have power to initiate change. This app is a simple, entertaining way to discover and engage around the Global Goals and the Earth Charter with the potential to popularize and expand the movement for sustainable development.
Download Mapting now for free at www.mapting.org to join people around the world who Snap & Map everyday acts that contribute to the SDGs.
---
Authors: Dino De Francesco, Digital Communications Specialist and Sarah Dobson, Youth Projects Coordinator at Earth Charter International