San Jose, Costa Rica & Jacksonville, Florida, 10 March 2022—Earth Charter International(ECI) has announced the appointment of Michael J. Bracken as Chairman of the ECI Board. Bracken earned his undergraduate degree at Emory University in Atlanta, Ga. and his MBA from Loyola Marymount University in Los Angeles. He serves as the President of Medcom Benefit Solutions in Jacksonville, Fl.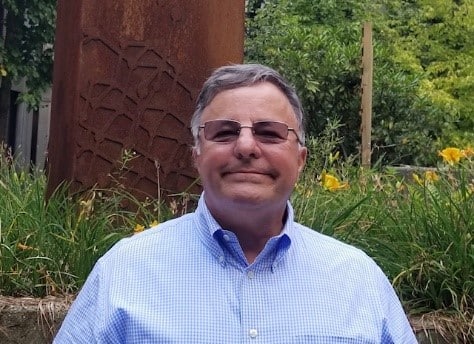 Earth Charter International is an international organization that serves as the coordinating body for the Earth Charter Initiative. The Earth Charter is a document with sixteen principles that drive a movement towards a more just, sustainable, and peaceful world. To support the Earth Charter movement, the ECI Education Center, located at the University for Peace in San Jose, Costa Rica, offers courses, resource materials, live seminars with international thought- leaders, as well as network opportunities to turn conscience into action.
Mirian Vilela, Executive Director at Earth Charter International, stated: "We are excited to appoint Michael J. Bracken as Chairman of the Board at ECI. His vision and leadership have enabled us to expand our community at many levels. We welcome his transition to Board Chairman with confidence and excitement as we expand our mission of making the world a more just, sustainable, and peaceful place".
Bracken emphasized: "I am humbled and honored by my appointment as Chairman of the ECI Board. We continue to inspire thought leaders and activists around the world with our focus on respect and care for the community of life. Our UNESCO Chair on Education for Sustainable Development, coordinated by the Earth Charter Center for Education and the University for Peace, has an outstanding potential to contribute even more than what is already doing. We implement dynamic educational programs and research activities at the intersection of sustainability, ethics, and education. For 2022, we have planned a series of powerful Masterclasses to complement our strong academic curriculum. Our recently introduced project to develop a new Index will challenge traditional mindsets and governance at a country level, as we quantify contributions to planetary well-being".
The Earth Charter was launched at The Hague in 2000 and continues to inspire networks of committed citizens from all over the world. We invite all interested parties to visit our website at www.earthcharter.org, support and to get involved in our work and educational programs. Stay tuned for more information about ECI's Annual Conference at the University for Peace on December 1-2, 2022.