The Mexican Earth Charter Network has been active in the first two months of the year.
The focal point of the State of Hidalgo, Leodán Portes, promoted a cultural artistic show based on 20 short stories inspired by the Earth Charter, called: "Huitzilin, Tales for the Earth and Songs for Peace". This show was presented on 14 February 2018, at the Technological University of the Metropolitan Zone of the Valley of Mexico (UTVAM), entity in charge of making and producing this event.
This cultural production is part of  UTVAM student empowerment programme, which uses the neuro-education approach. The tales were presented with music and theater.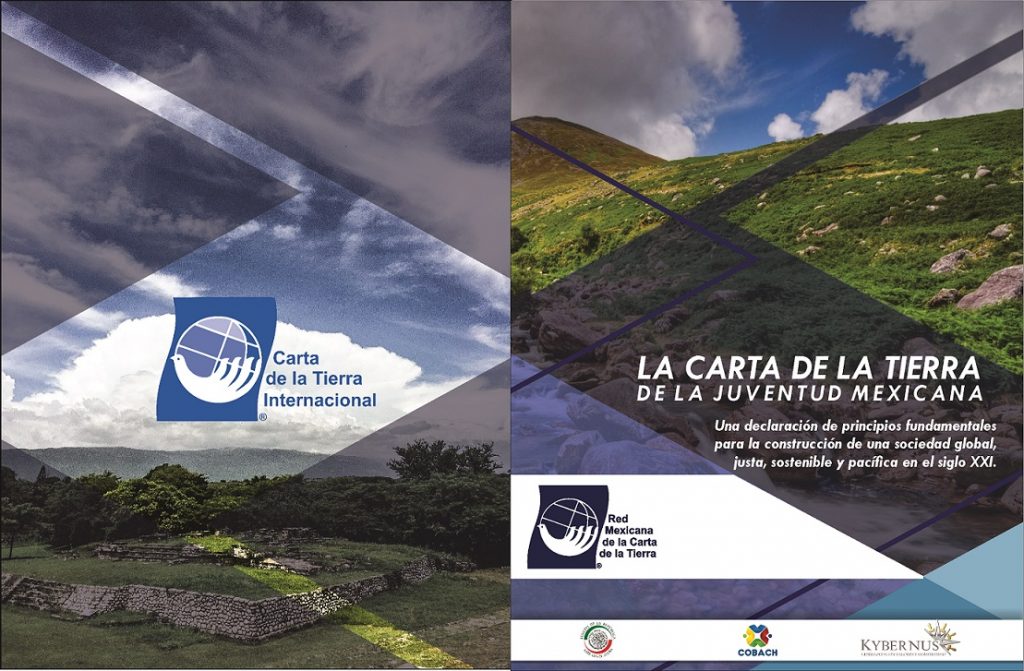 In Mexico City, the civil society organization Kybernus endorsed the Earth Charter in a ceremony that took place on 20 February 2018.  Kybernus works on youth empowerment, and has 32 offices in different States of Mexico. This endorsement was possible thanks to the efforts of Eder Medina, EC focal point of Chiapas. The witness of honor of this endorsement was Senator Ninfa Salinas Sada, President of the Environment Committee of the Senate of the Republic.
As part of this endorsement's ceremony, the new publication of the Earth Charter Adaptation for young people was presented.  This adaptation is the product of a consultation process that lasted 4 years, with youth from the local Councils for Sustainable Development.
You can download the adaptation of the Earth Charter for young people here (in Spanish).