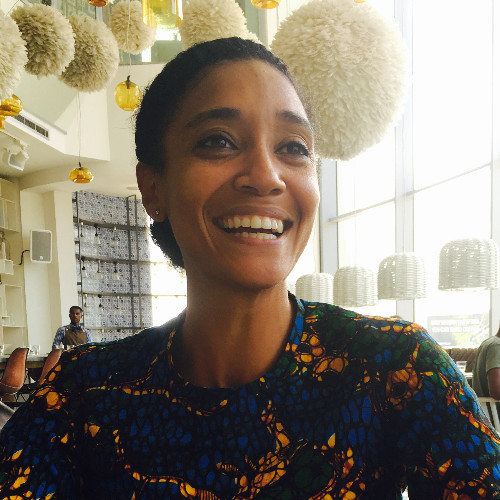 Ama van Dantzig (Ghana/Netherlands) divides her time between Accra and Amsterdam, building bridges between seemingly opposite worlds. With experience on the ground in many African countries and communities, as well on an international level, Ama believes in the ability of people to generate ingenious solutions for the challenges of our time. Variety is the spice of life, which is why Ama continues to find energy in the novel and the innovative.
Ama is co-founder of Dr. Monk, an international social innovation agency. With headquarters in The Netherlands and Ghana, Dr. Monk combines sustainability, international cooperation, art, and media. Dr. Monk develops concepts and co-creates initiatives to influence the way people think and act, fostering a fairer, cleaner, and more beautiful world.
She has a background in liberal Arts from University College Utrecht and an Msc in International Development Studies from the University of Utrecht. She has worked on a variety of themes including water and sanitation, gender, arts and culture, innovation in agriculture extension, and school feeding programs.
Ama van Dantzig has been involved with the Earth Charter since 2005 when the Earth Charter +5 was celebrated. She has been active in the Earth Charter Youth Network and has moderated various Earth Charter events in the Netherlands.