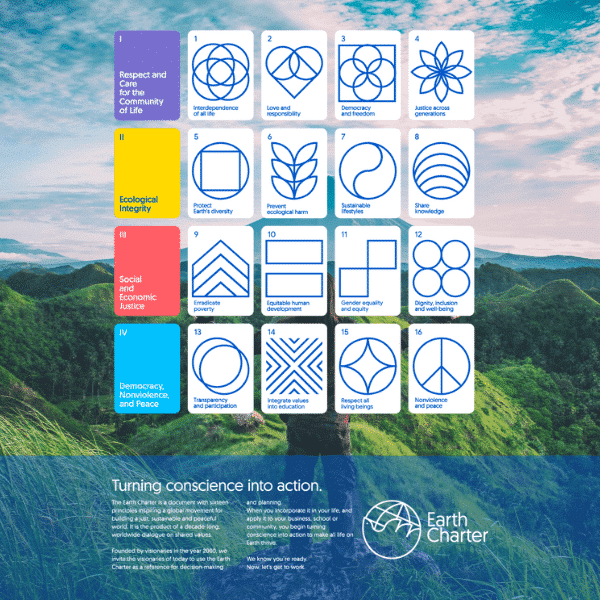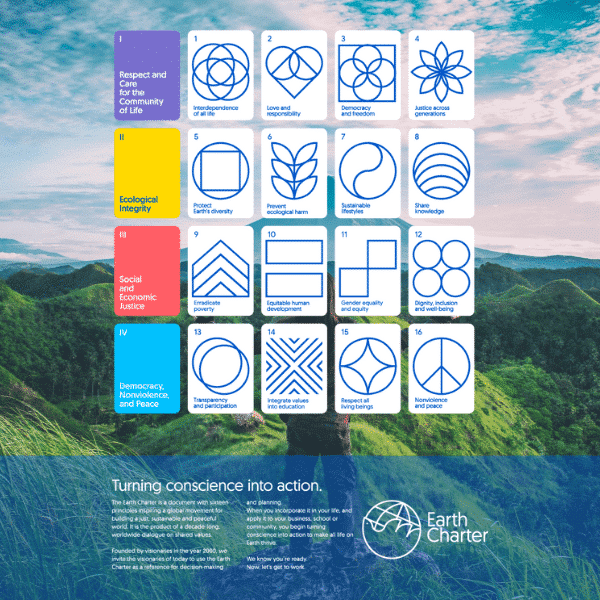 This training programme seeks to enhance young people's skills and knowledge to be ethical and effective sustainability leaders and implement Earth Charter-inspired projects, contributing towards a more sustainable and peaceful world.
Participants of this programme will receive an Earth Charter International certificate as recognition of their successful completion of the "Leadership, Sustainability and Ethics" training and an invitation to become an Earth Charter Young Leader.
Programme Objectives
This programme provides a space for participants to:
Strengthen their knowledge and skills on leadership and sustainability.
Reflect on values necessary to implement sustainability from a broad, systemic and ethical vision.
Deepen and expand their consciousness as they examine their role in contributing to the common good.
Extend their network with inspiring, like-minded individuals who are implementing sustainability through ethics-based decision-making in their communities.
Equip themselves with insights and practical tools for leadership, sustainability and ethics in relation to the Earth Charter, which they can immediately apply in their communities.
Foster their confidence and courage to explore their larger role as a leader.
Participant's profile
This programme is designed for emerging young leaders who are interested in contributing to the realization of a more sustainable, peaceful, and just world. Participants must be between the ages of 18-30 and able to read, write, and speak in fluent English.
To participate in the course you must:
Desire to know, collaborate and communicate with other young leaders in the field of sustainability and Earth Charter.
Have a good command of the language in which the course is being held.
Be willing to share the knowledge acquired with your context.
Be part of a network of young people.
Undertake a workshop for youth at the end of the programme to empower other youth to actively participate in the Earth Charter Movement.
Application requirements
Applicants must submit the following documents:
Application form (Click "Register here" above)
Letter of commitment: a letter of commitment must be presented, signed by the applicant, indicating that he / she undertakes to complete the course in its entirety. Send the letter to [email protected]
Letter of recommendation (if applying for a scholarship): Letter from an organization or institution you work with, stating the commitment of the applicant and his / her relevant competences. The letter should not exceed one page and include contact information of the signature. Send the letter to [email protected]
Content
Over the 10-week programme, participants will engage with the theory and practice of:
Leadership
Sustainability
Ecoliteracy
Systems Thinking
Ethics
Facilitation
The Earth Charter
Methodology
The programme relies on an online platform and weekly local or online actions to engage participants in the theory and practice of leadership, sustainability, and ethics. The curriculum incorporates multi-media methods, including articles, videos, written exercises, group activities, and discussion forums, and culminates in the development and implementation of a local workshop by each participant.
All participants from diverse regions of the world join together for an opening and closing live video call at the beginning and end of the 10 weeks, but are otherwise able to enter the online platform and complete one session per week on their own time (requiring approximately 3-4 hours per week).
Participants lead their own way through the training and are invited to engage with one another through an online discussion forum. Participants also support each other in a peer review process while drafting and planning a workshop. Facilitators provide support and guidance during the programme.
Course fee
US $50 for participants from the Global South
US $100 for participants from the Global North
*The actual value of this course is US $300; however, we offer the course to a limited number of participants for the lower fees of US $100 for participants from the Global North and US $50 for participants from the Global South.
*We provide a limited number of PARTIAL scholarships. In turn, scholarship recipients commit to assisting with additional tasks during the programme (negotiated with the facilitators). Please find the details in the general application.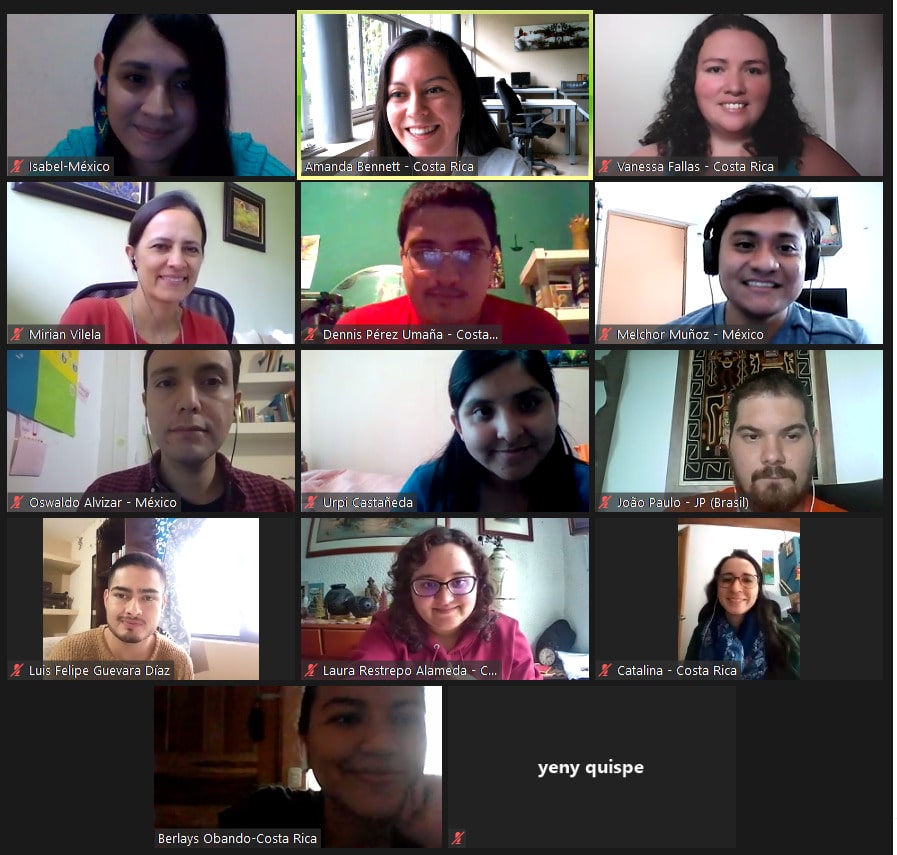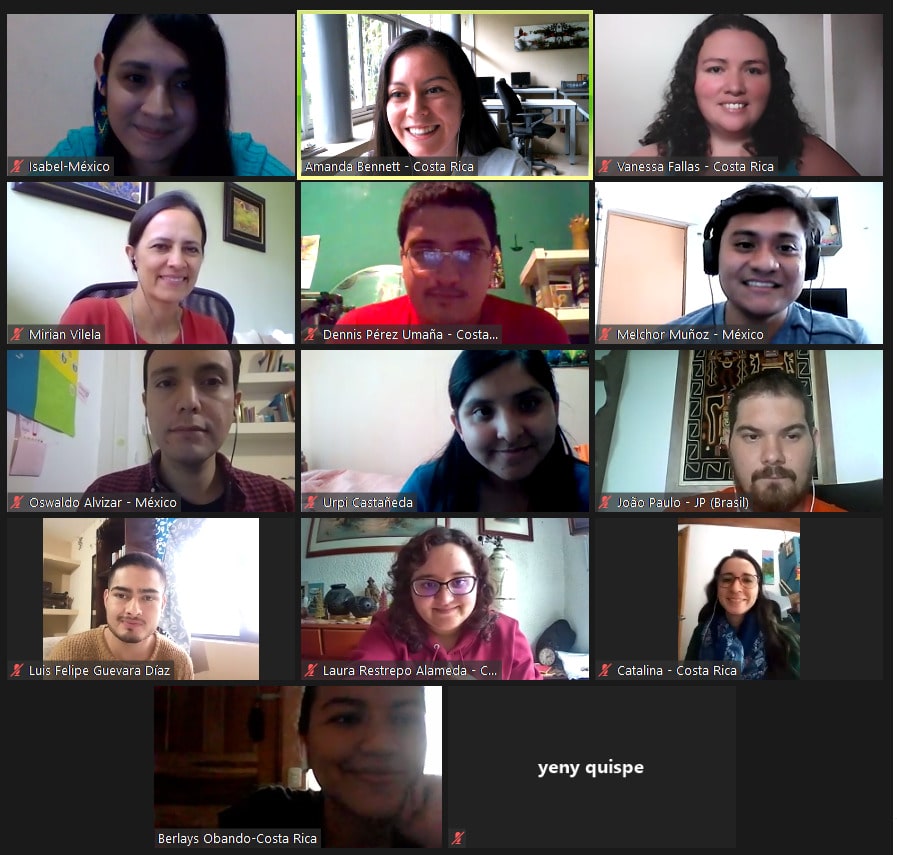 Meet the Earth Charter Young Leaders in our Movement Map
The ECYL Programme is a year-long focal point position in the Earth Charter Youth Network. Young Leaders connect with, motivate, and engage their contemporaries to join the Earth Charter movement and shape a more peaceful, just, and sustainable world.