Recognizing the power and importance of leaders in building a more just, sustainable and peaceful world, Earth Charter International (ECI) has been engaging, motivating, training, and empowering leaders from all regions of the world to get more involved in processes of social transformation.
In this context, for over 10 years, ECI has offered online and face-to-face training and opportunities for leaders in different fields to enhance their leadership capacity and skills to be effective and ethical agents of change towards sustainability.
To provide them with an opportunity to enhance their skills and knowledge about ethical sustainability leadership and create local Earth Charter-inspired projects. The ultimate goal is to empower young leaders to contribute towards a more sustainable and peaceful world.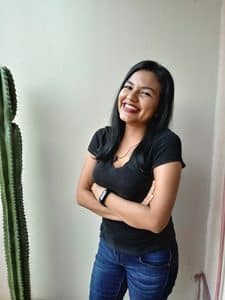 "I have a very strong commitment and passion for those projects in which I participate and coordinate. I strongly believe in learning spaces, and in the fact that leaders shape the present. "

Berlays Obando
San José, Costa Rica



This programme is designed under the framework of the UNESCO Chair in Education for Sustainable Development with the Earth Charter, coordinated by the Earth Charter Center for Education. The Chair is a collaborative effort between UNESCO, Earth Charter International, and the University for Peace to develop educational programmes and research activities related to education, sustainability, and ethics using the Earth Charter as a fundamental reference.
Course fee
The programme fee is US$50 for participants from the Global South and US$100 for participants from the Global North.
To apply for a PARTIAL need-based scholarship, please send us an email to apply@earthcharter.org