Written by Emma Feyeux, Earth Charter Young Leader
My name is Emma, I am a 20-year old French student, and I want to share something that is currently happening in my country and that could make a big difference in the fight against climate change.
In December 2018, four associations combined efforts to fight for the environment: Greenpeace France, the Nicolas Hulot Foundation, Oxfam France, and Notre Affaire à Tous. They launched a petition aiming to gather enough support from citizens to sue the French State in the administrative court for its climatic inaction. If they were able to prove that the French State's actions for the environment were way lower than its public commitments and agreements, the State could be convicted and held accountable to respect those commitments.
What are some of the delays denounced by these organisations? France emitted more than 4% greenhouse gases than its original carbon neutrality goal, and the emissions even increased in 2017. All sectors are at fault: the transportation sector exceeded its target by more than 10%, the housing sector exceeded theirs by 20%, and the energy sector would have to do four times more effort than what is currently done to respect the European goals. A striking figure is that there should be a 40% decrease of greenhouse gases emissions in the 1990-2030 period: from 2015 to 2020, they have only been cut down by 1%.
This goes against many international, European and national texts that France adopted in terms of environmental protection. It includes the 1992 Rio Agreement, the 1997 Kyoto Protocol, the 2004 constitutional French Environment Charter, the 2009 European Union climate and energy package and the Grenelle Laws that follow that at the national level, and the 2015 Paris Agreement. It would also go against many of the Earth Charter principles, which represent a basic framework for more sustainable and peaceful ways of living.
In front of this situation, the government should strive to keep up on their targets. Yet, the long-term objectives are maintained, short-term objectives are lowered, and current policies are not adapted in any way. There is a huge gap between political discourses and effective actions, and all the burden is then shifted to the shoulders of future generations. In this sense, in a paper published in 2007 for Earth Charter International, Brendan Mackey & Song Li wrote that:
"The world is struggling to take the steps needed to solve the global warming problem, and national governments are wavering at the very juncture when leadership is demanded. Perhaps the time has come when each person needs to take a stand and become a leader in the war against global warming – leadership based on an Earth Charter sense of our ethical responsibilities to find practical collaborative solutions to difficult and shared problems."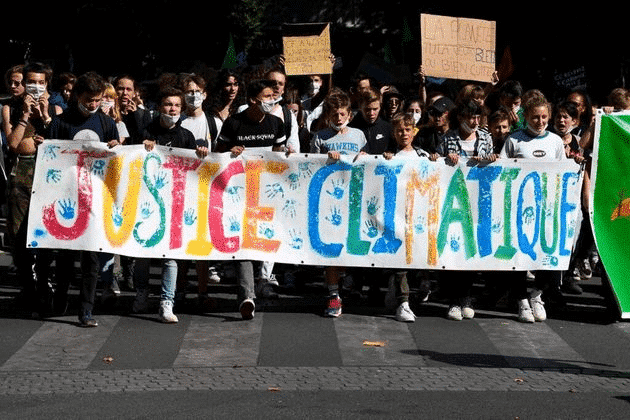 Over the first month of the petition launched by the four French associations, the collective gathered more than two million signatures. It also called on testimonies from citizens to explain how climate change is actually affecting people's lives in France, and almost 27000 stories have been received. For instance, Catherine, a winemaker in the South of France, reported that on the 29th of June 2020, her vines were completely burnt by the heat, just as if they had been under fire. Indeed, the main way in which we experience climate change in France in our everyday lives is the increase of average temperatures throughout the year.
We also have more and more natural disasters, such as heavy rains or storms, that deeply affect the lives of many people. Moreover, the biggest consequence that I feel, and that a great part of the youth experiences too, is the impact on our future. We read and see more and more alarming news about how our planet and ecosystem are suffering, and how it could be detrimental even if a very short-term prospect, and yet we do not see any strong and clear decision from our government, despite all its public discourses and window-dressing measures.
On Thursday 14th of January 2021, the Case of the Century was heard in court, and the decision is expected to be announced mid-February. Even though the final decision has not been delivered yet, there are great hopes about it and about the climate justice movement in general. Thus, climate justice has already been successful in other countries. The biggest precedent in this field took place in the Netherlands from 2013, when the Foundation Urgenda sued the Dutch State "for failing to take sufficient action to reduce greenhouse gas emissions that are causing dangerous climate change". The State has been convicted in 2015, a decision confirmed by the court of appeal in 2018. In France, a side trial intended against the State led to a decision of the French Council of State that threatens the State of having to pay 10 millions euros per semester if it does not take sufficient measures to reduce air pollution, the equivalent to more than 50000€ per day.
I wanted to share this initiative because I feel that fighting for the environment at the judicial level can be one of the most efficient and direct ways in front of the urgency of the situation. I feel it is the only one to actually hold the State accountable to stick to its commitments and implement the appropriate policies. It represents an alternative to usual political schemes for citizens: demanding actions against climate change is no longer tied to a political vote. It also creates new judicial perspectives, new legal concepts available at an international level, paving the way for future actions abroad. I have been able to integrate the local section of one of the four associations, Notre Affaire à Tous ("Our Common Case"), that is mainly composed by legal experts who propose help to fight environmental degradation at the judicial level. It links up with my commitment as an Earth Charter Young Leader as I feel it goes in the sense of many of the Earth Charter principles, and I really really hope it will work out!
UPDATE
Since I wrote the article, courts have delivered their decision, and on the 3rd of February 2021, the French State has been condemned for lack of climate action. France is declared guilty of failing to keep their commitments for reducing greenhouse gases and mitigating climate change. This is such a big step for climate justice, for our future, in the direction of the Earth Charter vision!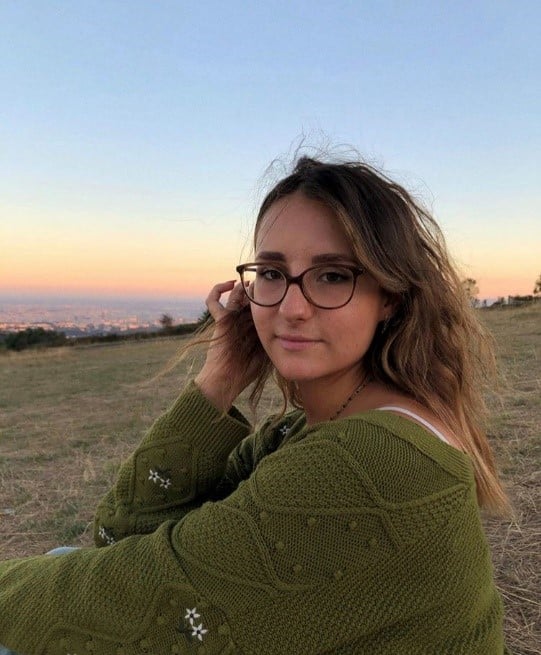 Meet Emma
In my studies, I study a very broad range of subject, from philosophy and law to sociology, history, or economy. It allowed me to satisfy and develop my curiosity, and to discover what matters the most to me! These last years, I have developed a true passion for the environmental cause, as I feel it is where I will the more useful to the world but also the more fulfilled on a personal level. This journey allows me to meet incredible people and to really enlarge my way of understanding the world.  The Leadership, Sustainability and Ethics course I participated in at the end of 2020 really played a big part in it, and my internship at Earth Charter International makes me see things from another viewpoint. Apart from that, I've always been a very, very (too much?) active person, and I love coming in new projects and new teams!