Avonwood Primary opened its doors in September 2014 as Bournemouth's newest primary school and the first to adopt the charter as the moral compass for all it does. So from their early years' curriculum right down to the school mascot, the principles of the Earth Charter seep through everything Avonwood does. And it was no surprise that when the idea for this new school was conceived back in 2013 the Earth Charter would be the heartbeat of its formation.
Avonwood is part of the United Learning, one of UK's leading education providers, currently educating over 40,000 students and employing over 7000 members of staff including over 3000 teachers.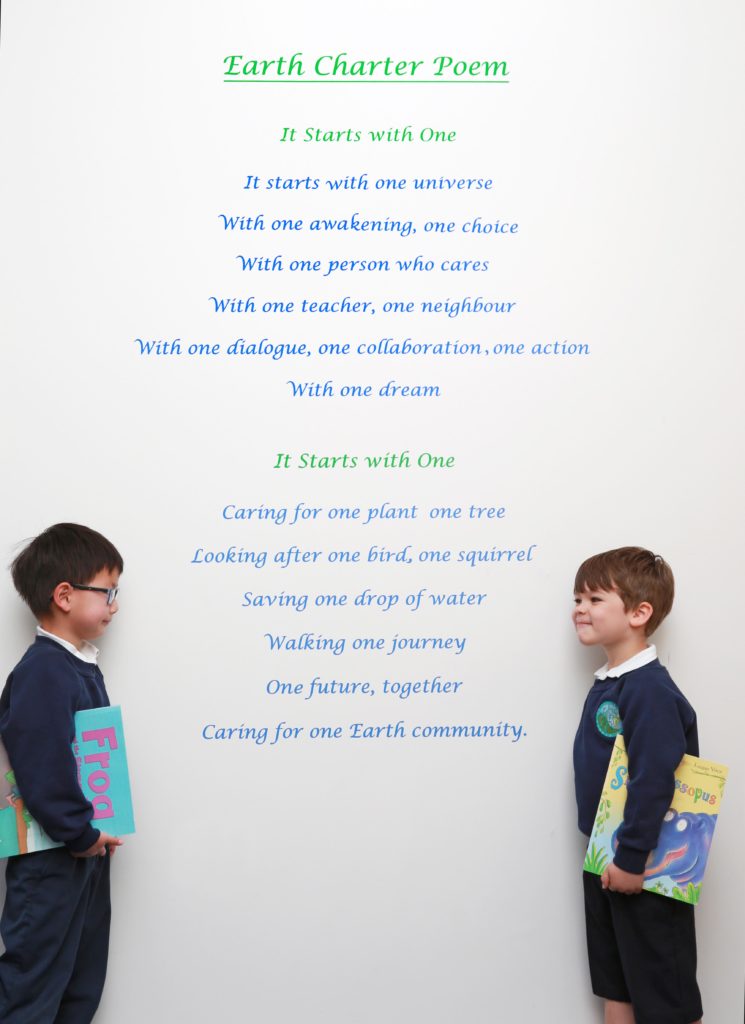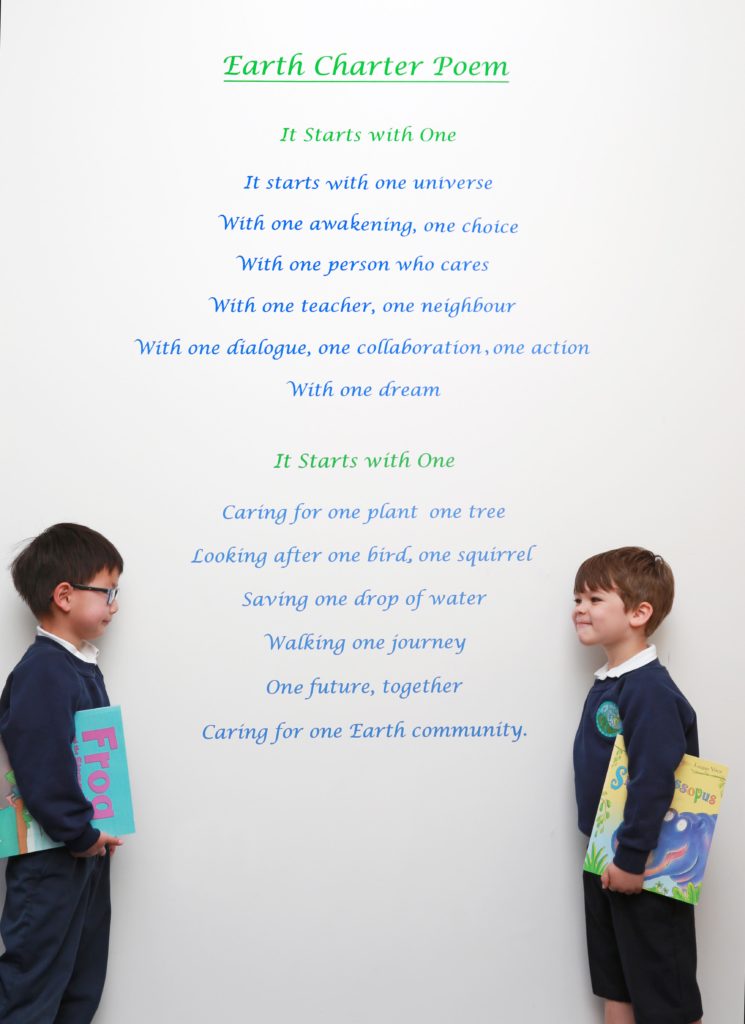 Chris Jackson, Headmaster at Avonwood says "the Earth Charter is of great significance at Avonwood Primary School as it is at the very heart of our ethos. The eight Little Earth Charter principles flow through all aspects of daily life. This means we have a group of children that care deeply about our planet and their future footprints. It ties perfectly to our school mantra of it starts with one".

Jackson has been in touch with the Earth Charter since 2015. "As Headteacher of Avonwood Primary School, I am exceptionally proud of the fact that we are the only recognised Earth Charter primary school in Europe". Jackson is continously working with Earth Charter International Secretariat in Costa Rica and also works with the Earth Charter South UK organisation. Meetings are hosted at Avonwood on a monthly basis with the aim to spread the word about the Earth Charter. "More organisations should adopt this Charter, particularly when it sits so perfectly within an educational setting", says.

'It starts with one'
When Avonwood children enter their purpose-built school building one of their first sights is the Earth Charter poem which has been painted on the main wall in reception. Underpinning everything they do are the following core values: Treat all living beings with care; promote cultural tolerance and peace; learn about different people and religions and build democratic societies.
"At Avonwood primary we put the Earth Charter in Action every day, as we infuse its vision in all our activities. For example, in English lessons, we include a debate about the Syrian refugee crisis, and in science, our students learn about climate change and its impact on the planet. We also use our student leadership groups to raise the profile of the Earth Charter, for example, our Headteacher prefects recently raised over £1,000 to support wildlife impacted by Australian bush fires", adds Chris Jackson.

As part of their early years' curriculum the children learn about different religions and festivals and their school mascot Woody takes them on a daily journey around the world to learn about different cultures. Acts of peace – such as being a good friend – are rewarded in weekly golden assemblies. The children are also getting a taste of democracy and decision making through the school council.
The school logo 'it starts with one' is taken from the Earth Charter. The children are learning that to make the world a better place it must all start with them. They begin by making them responsible for the tidiness of their own classroom, and then this broadens that to the whole school and eventually gets them thinking about what they can do to make things better for their street, their town, their country, and even the globe.
Click here to see this 2016 article when Avonwood opened (source: Academy Today).
For more information on United Learning and Avonwood Primary: https://unitedlearning.org.uk/.
Watch here a video of Avonwood Primary School: