A New Consciousness and the Eight-fold Way towards Sustainability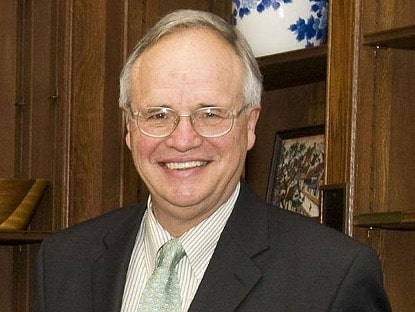 Who is Gus Speth?
Gus Speth was the founder and former president of the World Resources Institute. He was a co-founder of the Natural Resources Defense Council and was a senior advisor to Presidents Jimmy Carter and Bill Clinton. Between 1981 and 1982, he was Professor of Law at Georgetown University Law Center, where he taught environmental and constitutional law. He served as Administrator of the United Nations Development Programme (UNDP) before he became dean of the Yale School of Forestry and Environmental Studies, at Yale University in the USA. Speth is a recipient of the Blue Planet Prize. He is the author of Red Sky at Morning: America and the Global Crises of Environment (2004), The Bridge at the Edge of the World: Capitalism, the Environment, and Crossing from Crisis to Sustainability (2008) and Angels by the River, a Memoir (2014).
Quick Overview
Mr. Speth explains how the bad habits of thought including individualism, materialism, consumerism, and tribalism do not make sense today, and a new consciousness is required. Mr. Speth emphasized that for a sustainable future, we need a stable or smaller world population, the eradication of mass poverty, environmentally benign technologies, environmentally honest prices, sustainable consumption, knowledge and learning, good governance, and the transition of culture and consciousness. Mr. Speth also gives thought to the role of education, religion, social movement, and role models. While recognizing the limitations of lawyers and scientists, he believes that what we need is not more analysis, but a spiritual awakening to a new consciousness, and so we should bring on the preachers, poets, psychologists, writers, artists, and so forth to strike the chords of our shared humanity.
Questions and Themes Addressed in this Episode
A reflection on the need for a transformation in consciousness in American culture
Comments on the eight transitions that can facilitate a sustainable future described in the book Red Sky at Morning: America and the Global Crises of Environment (2004).
Comments on the ideas of "a new consciousness," "a new worldview," "the seedbeds of change," and "the bridge across the abyss" elaborated in The Bridge at the Edge of the World: Capitalism, the Environment, and Crossing from Crisis to Sustainability (2008)
A reflection on his change of personal perspective since the 1970s
A comment on the quote: "I used to think the top environmental problems were biodiversity loss, ecosystems collapse and climate change. I thought that with 30 years of good science we could address those problems. But I was wrong. The top environmental problems are selfishness, greed and apathy… and to deal with those we need a spiritual and cultural transformation and we, (Lawyers) and scientists, don´t know how to do that."
A reflection on ethical dilemmas in his personal career
Listen to this Episode:
Duration: 50:31