The Layer Cake Metaphor and True Indicators of Progress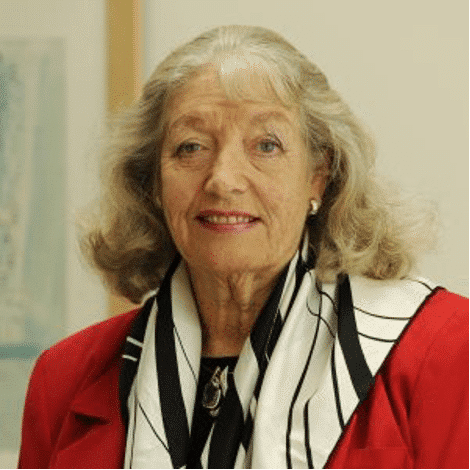 Who is Hazel Henderson?
Hazel Henderson D.Sc. Hon., FRSA, is the founder of Ethical Markets Media, LLC and the creator and co-executive Producer of its TV series. She is a world-renowned futurist, evolutionary economist, a worldwide syndicated columnist, consultant on sustainable development, and author of The Axiom and Nautilus award-winning book Ethical Markets: Growing the Green Economy (2006) and eight other books. She co-edited, with Harlan Cleveland and Inge Kaul, The UN: Policy and Financing Alternatives, Elsevier Scientific, UK 1995 (US edition, 1996), and co-authored with Japanese Buddhist leader Daisaku Ikeda, Planetary Citizenship (2004).
Quick Overview
Dr. Hazel Henderson comments on current affairs and shares encouraging updates on how the general public has continued to agree that money-based indicators, such as GDP, are not a good measure of progress; instead, we need to use real-world data on health, education, and the environment. When elaborating on her concepts, Dr. Henderson tells a heart-warming story about how the layer cake metaphor was created, and how it has helped advance relevant research and practice. She shares that Ethical Markets was developed based on the belief that a market should be based on trust, transparency, and accountability. On ethics, Dr. Hazel Henderson emphasizes that the golden rule has been very carefully spelled out in the Earth Charter for the modern age we live in, and this is one of the reasons why she has been such a passionate ambassador of the Earth Charter.
Questions and Topics Addressed in this Episode
What is your take on the current challenges that humanity is facing, including the COVID-19 pandemic, social inequalities, and racism in the United States?
How is the shift of perception on GDP happening?
What is the meaning behind the Layer Cake metaphor and how has it been instrumental?
What is the "Ethical Markets" project?
What is the significance of ethics?
When did you become involved in the Earth Charter Initiative?
What is needed to improve the leadership towards sustainability?
Listen to this Episode:
Duration: 1:03:28