Earth Community, Interdependence and the Papal Encyclicals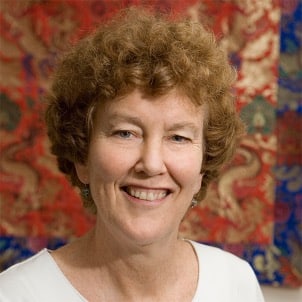 Who is Mary Evelyn Tucker?
Mary Evelyn Tucker is co-founder and co-director of the Forum on Religion and Ecology at Yale University. She is a pioneer in the field of religion and ecology, contributed significantly to the drafting process of the Earth Charter. She has a Ph.D. in Asian religions from Columbia University where she specialized in Confucianism in China and Japan. Together with her husband, John Grim, she organized a series of ten conferences on World Religions and Ecology at the Center for the Study of World Religions at Harvard University (between 1995 and 1998), which resulted in ten volumes published and distributed by Harvard University Press.
Dr. Tucker has authored and edited nearly twenty volumes of books and has published hundreds of articles. Some of her books are Thomas Berry: A Biography (co-authored with John Grim and Andrew Angyal, 2019), Ecology and Religion (co-authored with John Grim, 2014), and Journey of the Universe (co-authored with Brian Swimme, 2011). Journey of the Universe is also an Emmy Award-winning film available on Amazon Prime.
Quick Overview
Dr. Tucker recalls the extraordinary time when the Earth Charter was drafted and how exciting it was when the Earth Charter principles and the specifics of world religions were synergizing. She observes that the consultation and drafting process identified some of the common values across cultures and religions, despite the differences, including different cultural expressions of ethics. For her, the Earth Charter document represents one of the most integrated visions for the way forward, breaking disciplinary silos and bringing together the dimensions of cosmology, ecology, justice, democracy, and peace. Dr. Tucker reflects on the notion of the "Earth Community," and she cites present-day examples to demonstrate how "interdependence" leads to "responsibility." Reflecting on Pope Francis' two latest encyclicals, as clear and wonderful contributions to our current times, Dr. Tucker concludes that they can be seen as continuity with and further development of the Earth Charter.
Questions and Topics Addressed in this episode
Highlights of the consultation and drafting process of the Earth Charter and its relation to the series of Conferences on World Religions and Ecology.
What sparked your interest to get involved in this initiative?
What is the uniqueness of the Earth Charter as a document and what is its value for current times?
What were some of the dilemmas related to the wording of specific principles?
Comments on the notions of "Earth Community" and "Interdependence and Responsibility" that are articulated in the Earth Charter.
Comments on the two encyclicals that Pope Francis launched, Laudato Si´ and Fratelli Tutti, and their connection with the Earth Charter.
Listen to this Episode:
Duration: 47:13