Sustainability and the Earth Charter in Higher Education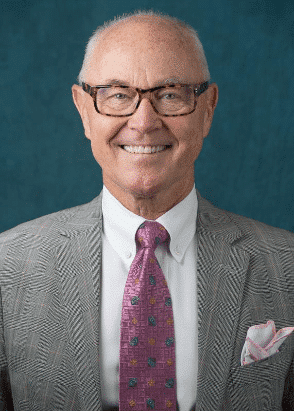 Who is Peter Blaze Corcoran?
Peter Blaze Corcoran is Professor Emeritus of Florida Gulf Coast University and founder-director of the Center for Environmental and Sustainability Education. He has also been appointed as Senior Advisor to Earth Charter International; Research Fellow at the Earth Charter Center for Education for Sustainable Development; Senior Fellow at Forum 21 Institute in New York City; and Senior Advisor at Unity Earth Center in Melbourne, Australia. He is editor of various publications featuring the Earth Charter. His recent books include Envisioning Futures for Environmental and Sustainability Education (2017), and Intergenerational Learning and Transformative Leadership for Sustainable Futures (2014).
Quick Overview
To Dr. Corcoran, the Earth Charter represents a fountain of thoughtful, informed hope. The idea of "living the Earth Charter" in the university where he works has yielded experimental and experiential programmes including the Colloquium, the Earth Charter Meal, and Blessing with the Food. With regard to the book Intergenerational Learning and Transformative Leadership for Sustainable Futures, Dr. Corcoran recalls how he was inspired by the Earth Charter to lift up young scholars, especially those that are underrepresented in English scholarship and to focus on intergenerational solidarity and collaboration as a living example of intergeneration equity. He shares many stories to illustrate how education, guided by the Earth Charter, is pivotal in the larger cultural shift towards sustainability. Dr. Corcoran delivers a heart-warming Earth Charter benediction to conclude this episode.
Questions and Topics Addressed in this Episode
You have been talking about the Earth Charter as a message of hope and as an aspiration, could you share what you mean?
How has the Earth Charter been applied to the curriculum and research at Florida Gulf Coast University?
Regarding the notion of "inter generational justice and responsibility" articulated in the Earth Charter, what does it mean? Why is it important? How can it be turned into reality?
How have the Earth Charter and Education for Sustainable Development been carried out in higher education?
What are the major education challenges for the current times?
How does the future of education look?
How did you first come across the Earth Charter?
Listen to this episode
Duration: 54:47