Bringing Environmental Ethics into Education for Sustainable Development (ESD)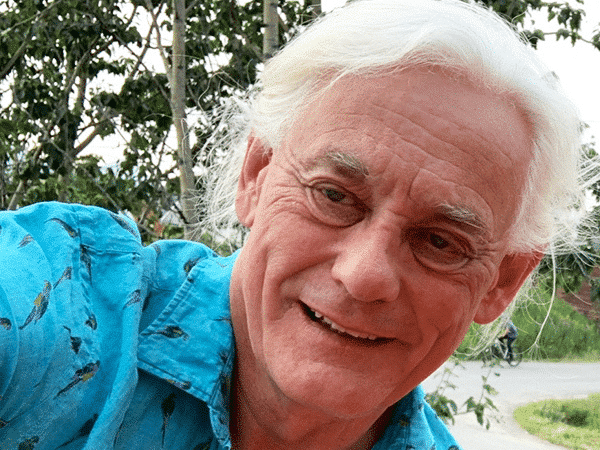 Who is Bob Jickling?
Bob Jickling is Professor Emeritus at Lakehead University. He leaves in Yukon, a territory in northwest Canada. At Lakehead he taught environmental, experiential, and outdoor education and environmental philosophy. In earlier years he was is instructor of environmental studies at Yukon College in Whitehorse. He was the founding editor the Canadian Journal of Environmental Education and he co-chaired the 5th World Environmental Education Congress in Montreal.
He has also received the North American Association of Environmental Education's Awards for Outstanding Contributions to: Research (2009) and Global Environmental Education (2001). In 2012, he received the Queen Elizabeth II Diamond Jubilee Medal in recognition of contributions to Canada. As a long-time wilderness traveller, much of his inspiration is derived from the landscape of his home in Canada's Yukon.
He is the co-author or co-editor or various publications such as Post-Sustainability and Environmental Education: Remaking Education for the Future; Wild Pedagogies: Touchstones for Re-Negotiating Education and the Environment in the Anthropocene and Environmental Education, Ethics and Action: A Workbook to Get Started.
Quick Overview
In this episode Bob Jickling begins by painting a portrait of Yukon, Canada, and his experience living there and connecting with nature and his inner self. He then goes on to talk about his views of environmental ethics, and how he has made efforts to bring this topic into education with his students. He also shares some insights from the books he has written, co-authored or co-edited, the more recent one about environmental ethics, and makes connections with his findings and Education for Sustainable Development (ESD). This conversation with Bob delves into an insightful representation of our humanity, our relationship with nature, and the ethics behind it.
Questions Addressed in this Episode
Can you share with us your journey in trying to understand and figure out how to bring environmental ethics to education? how you became interested in this and how your thinking has evolved over the years?
What do you think works well and what does not when it comes to designing or leading a course on environmental ethics? Can we actually "teach" environmental ethics and if so, how?
How can we make teaching and learning about environment ethics interesting/meaningful? and after all, what does that mean and why is that important? Can you give one or two examples of an activity that cultivates environmental ethics in a course/class?
What are the implications of teaching and learning Environmental Ethics? Can you share the key ideas and purpose of the book you have co-authored "Environmental Ethics A sourcebook for educators?" and can you share the key ideas of what you describe in Chapter 11 of this latest book?
How do you think Environmental Ethics Education relates to ESD?
What is your take on the kind of education we need for the current times and the future, what are the various scenarios for The Futures of Education, challenges, and the direction that we should take especially from a higher education angle?
Can you share with us some thoughts on your current interest and work on wild pedagogies?
Listen to this episode
Duration: 1h 10m 7s